9th Class Math Guess Paper 2022 Lahore Board
Math Guess for 9th Lahore Board
Exercise # 1.1
Exercise # 1.2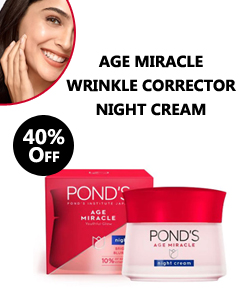 Exercise # 1.3
Question # 3
Question # 6
Question # 7
Question # 8 (Part # 2)
Exercise # 1.4
Question # 5 (Part # 3, Part # 1)
Exercise # 1.5
Exercise #1.6
Question # 1 (Part # 3)
Question # 2
Question # 4
Question # 5
Exercise # 1
Question # 3
Question # 5
Exercise # 2.1
Question # 5
Question # 6
Exercise # 2.3
Exercise # 2.4
Exercise # 2.5
Question # 1 (Part # 3)
Question # 4
Exercise # 2.6
Question # 2 (Part # 1)
Question # 3
Question # 7
Exercise # 2
Question # 3
Question # 4
Question # 5
Question # 6
Question # 7
Exercise # 3.2
Question # 4
Question # 5
Question # 6 (Part # 3)
Exercise # 3.3
Question # 2
Question # 3 (Part # 3)
Question # 4
Exercise # 3.4
Question # 1 ( Part # 3,4,8 )
Exercise # 3
Question # 3 ( Part # 3,4 )
Question # 6
Exercise # 4.1
Question # 3
Question # 5 Part # 4,6 )
Question # 6
Exercise # 4.2
Question # 1
Question # 2
Question # 5
Question # 14
Question # 15
Exercise # 4.3
Question # 2 ( Part # 3 )
Question # 3
Question # 4
Exercise # 4.4
Question # 3
Question # 5
Question # 6
Exercise # 5.1
Question # 2
Question # 3
Question # 4
Exercise # 5.3
Question # 2
Question # 4
Question # 5
Question # 7
Question # 8
Exercise # 5.4
Exercise # 5
Question #3 ( Part # 2,4,9)
Exercise # 6.1
Question # 2
Question # 6
Question # 8
Question # 9
Question # 10
Exercise #6.2
Question # 2
Question # 6
Question # 8
Question # 12
Question # 13
Exercise # 6.3
Question # 3
Question # 4
Question # 5
Exercise # 6
Question # 4
Question # 2
Question # 6
Question # 8
Exercise # 7.1
Question # 1 ( Part # 3,4 )
Question # 2 ( Part # 2,6 )
Exercise # 7.2
Question # 2 ( Part # 2,5,6,7,8 )
Exercise # 7.3
Question # 2 ( Part # 2,5,7 )
Exercise # 7
Question # 3
Question # 5
Exercise # 8.1
Question # 1
Question # 4
Question # 5
Exercise # 12
Question # 4
Question # 3
Question # 5
Exercise # 16
Question # 2
Question # 3
Exercise # 17.1
Question # 2
Question # 3
Question # 4
Question # 5
Exercise # 17.2
Question # 1
Question # 2
Question # 3
Question # 4
Exercise # 17.4
Exercise # 17.5
Question # 1
Question # 4
Question # 5
Exercise # 17
Theorems
Note : Ch. # 12 Complete
Absolutely all small children draw. The very process of smearing paint on paper gives them great joy, and they really see the beauty in a blot on the whole sheet and half a carpet to boot!
Getting older, children begin to be more critical of their creations, not always rejoicing at scribbles. And here the question arises: does a child need an art school, especially if there are inclinations and interest?!
SHOULD A CHILD BE TAUGHT TO DRAW?
I personally came across two radical points of view on this issue.
The first is the theory of children's genius (by the way, I heard similar reflections from the father of two children, a designer and artist with a higher education!). All children are brilliant artists, because they do not create as it is customary, as taught, as fashionable, etc., but as they see and feel – this is valuable! Sending a child to art school means destroying this inner creative freedom, instead teaching them to stamp "normal" drawings, cute to the parent and teacher eye, but not at all so sincere and unusual.