9th Class Math Guess Paper 2022
9th Class Math Guess Paper
Exercise # 1.1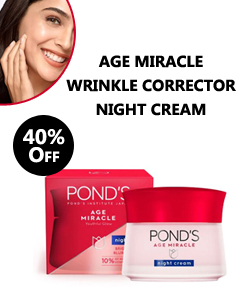 Exercise # 1.2
Exercise # 1.3
Question # 3
Question # 6
Question # 7
Question # 8 (Part # 2)
Exercise # 1.4
Question # 5 (Part # 3, Part # 1)
Exercise # 1.5
Exercise #1.6
Question # 1 (Part # 3)
Question # 2
Question # 4
Question # 5
Exercise # 1
Question # 3
Question # 5
Exercise # 2.1
Question # 5
Question # 6
Exercise # 2.3
Exercise # 2.4
Exercise # 2.5
Question # 1 (Part # 3)
Question # 4
Exercise # 2.6
Question # 2 (Part # 1)
Question # 3
Question # 7
Exercise # 2
Question # 3
Question # 4
Question # 5
Question # 6
Question # 7
Exercise # 3.2
Question # 4
Question # 5
Question # 6 (Part # 3)
Exercise # 3.3
Question # 2
Question # 3 (Part # 3)
Question # 4
Exercise # 3.4
Question # 1 ( Part # 3,4,8 )
Exercise # 3
Question # 3 ( Part # 3,4 )
Question # 6
Exercise # 4.1
Question # 3
Question # 5 Part # 4,6 )
Question # 6
Exercise # 4.2
Question # 1
Question # 2
Question # 5
Question # 14
Question # 15
Exercise # 4.3
Question # 2 ( Part # 3 )
Question # 3
Question # 4
Exercise # 4.4
Question # 3
Question # 5
Question # 6
Exercise # 5.1
Question # 2
Question # 3
Question # 4
Exercise # 5.3
Question # 2
Question # 4
Question # 5
Question # 7
Question # 8
Exercise # 5.4
Exercise # 5
Question #3 ( Part # 2,4,9)
Exercise # 6.1
Question # 2
Question # 6
Question # 8
Question # 9
Question # 10
Exercise #6.2
Question # 2
Question # 6
Question # 8
Question # 12
Question # 13
Exercise # 6.3
Question # 3
Question # 4
Question # 5
Exercise # 6
Question # 4
Question # 2
Question # 6
Question # 8
Exercise # 7.1
Question # 1 ( Part # 3,4 )
Question # 2 ( Part # 2,6 )
Exercise # 7.2
Question # 2 ( Part # 2,5,6,7,8 )
Exercise # 7.3
Question # 2 ( Part # 2,5,7 )
Exercise # 7
Question # 3
Question # 5
Exercise # 8.1
Question # 1
Question # 4
Question # 5
Exercise # 12
Question # 4
Question # 3
Question # 5
Exercise # 16
Question # 2
Question # 3
Exercise # 17.1
Question # 2
Question # 3
Question # 4
Question # 5
Exercise # 17.2
Question # 1
Question # 2
Question # 3
Question # 4
Exercise # 17.4
Exercise # 17.5
Question # 1
Question # 4
Question # 5
Exercise # 17
Theorems
Note : Ch. # 12 Complete
Minus the third.
Lifelong learning should include intelligence enhancement programs. It is impossible to learn only applied practices or soft skills. Many 30-35 year olds need to upgrade their fundamental firmware in order to speed up the brain. And to cope with modern problems and complex projects. But these should not be outdated university programs, but modern sota-transdisciplines.
And one more addition to the curriculum. Such an upgrade of intelligence should occur simultaneously with the implementation of work projects. Fundamental education can be obtained simultaneously with the acquisition of applied specialization by implementing work projects. But this is already about the teaching methodology that is used in the SHSM. And this is the topic of a separate post.
STAGES OF HUMAN DEVELOPMENT
People differ from each other in many ways: in physical characteristics, origin, wealth , etc. However, the main difference is the level of life skills. The whole life of a person depends on the life skill of a person: how interesting, happy and successful it will be.