Baptist Bible College England UK
Baptist Bible College England UK
About:
In the 1970s a group of independent Baptist missionaries in the Coventry area founded Baptist Bible College. Their purpose was to equip others to serve the Lord. In January 2012 the college moved to Oakengate, near Telford. We value our legacy, which has remained strong through the faithfulness of Bible-based local churches, and look forward to continued growth.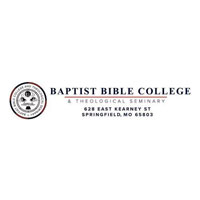 Baptist Bible College Degrees / Programs:
Let's take a look some of the degrees offered by the university.
SY201 – Church Meeting Strategy Methods
SY202 – Church History
SY203 – Child Growth And Development
Address:
2 Station Hill, Oakengates Telford , England , UK
College Facebook:

College Twitter:

College Website:
Want to Read or Visit the Official Site Click Here.
College Admissions:
information will be update soon….
Source: gobbc.edu