Gemma Arterton Age Biography, Net Worth, Wiki, Height
Gemma Arterton Age Biography
Gemma Arterton Age Biography: Gemma Christina Arterton, better known as Gemma Arterton, is a significant figure in the film industry in England. She is also an actor and an activist.
Gemma Arterton Age
Her birthday is February 2, 1986, and she was born on that day. Her age at this moment is 36 years old.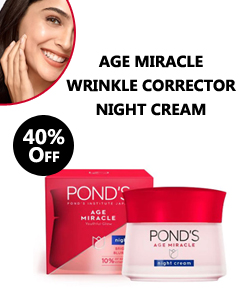 She is well-known for her performance as Bond Girl Strawberry Fields in the movie Quantum of Solace, which earned her a lot of praise. Her most impressive performances, which led to her being awarded the Empire Award for Best Newcomer. Her critically acclaimed films include "Hansel and Gretel: Witch Hunters," "Clash of the Titans," and "Prince of Persia: The Sands of Time," all of which were released in 2010. (2013).
Gemma Arterton Age Biography, Early Life, Family Information, and Education:
Arterton was born at North Kent Hospital in Gravesend with polydactyly, a condition that causes additional fingers. A specialist removed the additional fingers shortly after she was brought into the world. Arterton began her formal education at the University of Kent. Both of her parents are self-employed; her mother, Sally-Anne Heap, runs a cleaning company, while her father, Barry J. Arterton, is a welder.
They divorced while Arterton was in her early adolescent, and she spent her formative years in a room shared with her mother and younger sister, Hannah Arterton, who also went on to have a successful career in the entertainment industry.
Gemma Arterton Career:
Arterton attended Gravesend Grammar School for Girls in Kent, where she had her theatrical debut as a novice in a performance of Alan Ayckbourn's The Boy Who Fell into a Book. Arterton went on to pursue a career in acting. Her performance was judged to be the greatest of its kind during a competition held at a local celebration, and she was awarded the prize for best actress.
Arterton left Gravesend Grammar School when she was 16 years old to enrol in the acting programme at the Miskin Theater on the campus of North West Kent College in Dartford. While Arterton was still attending show school, she was offered and accepted her first professional job in Stephen Poliakoff's film Capturing Mary.
Her first performance on stage was as Rosaline in Shakespeare's Love's Labor's Lost, which took place at the Globe Theater in London in July 2007, just before she graduated from college shortly thereafter. She made her acting debut in the film St. Trinian's (2007), in which she played the role of Head Girl Kelly.
Gemma Arterton Professional Career:
In 2010, Arterton made her debut on the West End in the production of The Little Dog Laughed, which was making its premiere in the United Kingdom. She was at one time scheduled to play Catherine Earnshaw in another adaptation of Wuthering Heights, but she ultimately decided not to participate in the project and pulled out of the role.
In the film Gemma Bovery, which was released in 2015, Arterton played the role of the primary protagonist. Anne Fontaine was responsible for coordinating the film adaptation of Gustave Flaubert's classic novel Madame Bovary, which was written in the nineteenth century. Despite the fact that Arterton had never before spoken the language, she taught herself how to speak in a recognisable French accent so that she might get the job.
In 2018, Arterton delivered and co-made the film The Escape, which was mostly improvised and told the story of a mother struggling to cope with the dissolution of her marriage. The movie received glowing reviews, and Arterton was shortlisted for a BIFA award in the category of Best Actress. As a result of her efforts on the movie, she was honoured as Woman of the Year by the publication Harper's Bazaar.
In 2019, Arterton appeared in the spoof version of Murder Mystery that was available on Netflix. In spite of the fact that the film received mostly unfavourable reviews, it nonetheless managed to break a record for the streaming service by being seen by 30.9 million Netflix subscribers in the first three days after its release.
Gemma Arteron Relationships, Marriage, and Personal Life: Arterton dated and later married John Nolan for a period of 18 months between the years 2007 and 2008. They had both resided very near to Alexandra Palace when they were introduced via the plot of Quantum of Solace.
She became romantically involved with Eduardo Munoz, a Spanish double, in the year 2008, after meeting him while filming the series Prince of Persia: The Sands of Time. After living together in London for around six months, they decided to go their own ways.
In 2010, Arterton wed Stefano Catelli, and the couple divorced three years later in 2013. At the Central Family Court in High Holborn in August of 2015, the terms of their divorce were agreed upon "by acquiescence." Arterton said that she "never actually had trust in exchanging promises" and that she is unsure whether or not she would "need to travel down the path again." [Citation needed] In 2013, Arterton said that she feels she should wait to have a family until she has accomplished something significant in the acting world before doing so.
She became associated with French movie right hand chief Franklin Ohanessian in 2014 and remained in that relationship till 2016.
The amount of thirteen million dollars that Gemma Arterton has in her personal wealth as of the year 2022 is known as her net worth.
Gemma Arterton Movies
St. Trinian's is in the list of movies (2007)
After Three, You're Out (2008)
RocknRolla (2008) (2008)
The Quantum of Comfort (2008)
The Vessel That Was Shaken (2009)
Battle of the Gods and Monsters (2010)
Tamara Drewe (2010)
Byzantium (2012) (2012)
A song dedicated to Marion (2012)
Runner Runner (2013)
Those Who Speak (2014)
100 Streets is a novel written by Gemma Bovery in 2014. (2016)
The Story of the Girl Who Had All the Gifts (2016)
The evolution of romantic love (2016)
The Very Best Of (2016)
Vita and Virginia (2018)
Murder Mystery (2019)
My Zoe (2019)
Summerland (2020) (Date to Be Announced) The King's Man (TBA)
Television's Mary: Capturing the Captive (2007)
Lost in Austen (2008)
Inside No. 9 (2014)
Sport Relief 2016 (2016)
This is a watership down (2018)
Black Narcissus and Other Urban Myths (2018) (TBA)
Taking Home Awards, Including Empire Awards
Awards for Glamour
The International Visionary Awards Presented by the WIFTS Foundation
The Evening Standard's Award for Theatre
Harper's Bazaar Awards