Maastricht University Faculty of Health & Medicine Netherland
Maastricht University Netherland
Maastricht University About
Started on 1st of the January 2007. The faculty was the result of a merger between the Faculty of Health Sciences and the Faculty of Medicine.
Maastricht University Medicine
The Faculty of Medicine was the first faculty established at the University of Maastricht. The officially founded on 9th of the January in 1976. The Faculty of Medicine became the second in the world to apply the method of problem-based learning. Other faculties of Maastricht University, i.e. arts and culture, economics and business administration, general sciences, medical sciences, law and psychology, adopted educational systems and research organizations similar to the Faculty of Medicine.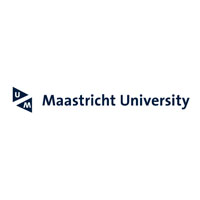 Medical Sciences
The Faculty of Health Sciences offers a wide range of disciplines that make the faculty unique not only in the Netherlands but also in Europe. The Faculty of Health Sciences, through research and special (undergraduate and postgraduate) education, has contributed to improving the quality of healthcare.
Currently, the Faculty of Health, Medicine and Life Sciences has about 2,500 students in a wide range of educational programs leading to a bachelor's and/or master's degree. Health sciences explores the relationship between health, lifestyle, disease prevention, care and treatment. The health sciences curriculum covers the entire field of health sciences: biological sciences, behavioral sciences and social health.
Maastricht University Degrees / programs
Let's take a look some of the degrees offered by the university.
Maastricht University Graduate programs
Bachelor in European Public Health
Bachelor of Biomedical Sciences
Maastricht University Address
Maastricht University
Faculty of Health, Medicine & Life Sciences
Universiteitssingel 60
6200 MD Maastricht , Limburg , Netherlands
Maastricht University Facebook

Maastricht University Twitter

Maastricht University Website
You can directly visit the university official website here.
Maastricht University Admissions
soon..