Manchester Metropolitan University England UK
Manchester Metropolitan University England UK
About:
The university is implementing a £400 million investment program to improve its teaching and research facilities, buildings and public spaces. Investments have recently been made in their Grosvenor Building, School of Digital Arts, Sports Institute and Dalton Building, as well as refurbishment of the Faculty of Science and Engineering.
The Manchester Met has impressive lecture halls, seminar rooms and study areas equipped with the latest technology and specialist equipment.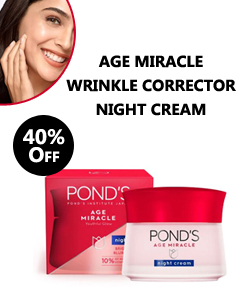 A range of IT and multimedia facilities are also available, including multimedia technology and high-tech labs.
Ninety percent of the University's research output is "world-leading" or "internationally excellent"**, a testament to the quality of its research. Learn about the scope, depth and ambition of their work, and how they are making a global impact by visiting their website. ** REFERENCE 2021
The Manchester Met has a highly trained staff that offers career advice and free support in English. They also have a dedicated international office that ensures international students receive all the support they need to succeed.
Each university student also automatically becomes a member of the Student Union, which exists to ensure that students have the best experience while studying.
Manchester Metropolitan University Degrees / Programs
Let's take a look some of the degrees offered by the university.
Master in International Relations and Global Communications
Master in Multimedia Journalism
Master in Applied Linguistics
Master in Creative Writing
Master of Science (MSc)
MSc Advanced Materials
Master in Business Analytics
Master in Accounting and Finance
Master in International Tourism and Hospitality Management with Internship
Master in International Business Management
Master of Data Science
Master in Food Science and Innovation
Master in Conservation Biology
Master of Sports and Exercise
Master in Sports Business, Management and Politics
Master in Safety, Health and Environment Engineering
Master in Engineering Project Management
Master in Digital Marketing Communications
Master of Public Administration
Bachelor of Adult Nursing
Bachelor of Science in Sports and Exercise
Master of Biomedicine
MPH in Global Public Health
Master in Physical Therapy
LLB (Bachelor of Laws)
LLM (Master of Laws)
Manchester Metropolitan University Address:
Metropolitan University, 6-8 Great Marlborough St, Manchester M1 5AL, UK
Manchester Metropolitan University Facebook:
Manchester Metropolitan University Twitter:

Manchester Metropolitan University Website:
Want to Read or Visit the Official Site Click Here.
Manchester Metropolitan University Admissions:
information will be update soon….
Source: mmu.ac.uk