New York University Stern School of Business USA
New York University
New York University About
From day one, the history of NYU Stern (New York University's Leonard N. Stern School of Business) has mirrored the city to which it is so closely associated. New York University Business School was founded just over 100 years ago to provide business education to the sons and daughters of immigrants.
Today, the Leonard N. Stern School of Business is at the forefront of business education in America and the world. NYU Stern University Values ​​At NYU Stern University, we have shaped an environment that nurtures visionary leaders. We have created the richest business learning environment in the country for our 4 value commitment.
With one of the largest and best faculties in the world, our students develop not only a deeper set of skills, but a broader understanding of the role of business in the world. We value both IQ and EQ and form a community with people who have both intellectual and interpersonal strengths.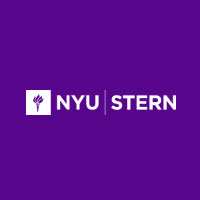 Collaborative Community We believe in the value of our collaborative community and provide an abundance of leadership opportunities, team roles, clubs and cohorts to nurture a culture of collaborative learning and doing.
Energy of the World Center We believe in integrating the energy of New York into our academic culture. We use proximity to business and the cultural richness of New York City in creative and innovative ways.
New York University Degrees / programs
Let's take a look some of the degrees offered by the university.
No program to display at this time
New York University Address
NYU Stern
Henry Kaufman Management Center
44 West Fourth Street
10012 New York , New York , USA
Facebook

Twitter

Official Website
Want to learn more at the official website than click here.
New York University Admissions
Soon…