Regent College London UK
Regent College London UK
About:
Study at Regent College London
We offer a range of business, health, social science and technology courses designed with future professional success in mind. All of our courses are fully accredited. We pride ourselves on our individual approach to the needs of our students and our willingness to work with them to achieve their goals. Our flexible approach means that we are always striving to improve what we offer by regularly updating our course information, our academic policies and our quality assurance systems.
Our range of school courses: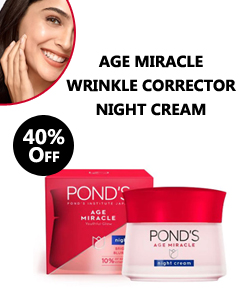 Business and Enterprise
Health and sports science
Engineering and Computing
Our mission
Our mission: "The purpose of education is character"
Our goals and aspirations:
Academic
For each student to realize their academic potential.
That teachers and students strive for academic excellence.
That we are creating an environment where students are confident in their abilities and are increasingly willing to take responsibility for their own learning.
Pastoral
That each student receives excellent pastoral care in a spirit of tolerance and mutual respect.
That each student develops peer relationships in ways that prepare them for life outside of college.
Personal and social development
That our students benefit from a comprehensive personal and social education that helps them lead happy and fulfilling lives.
extracurricular activities
That each student discovers and develops their own skills and interests in college in preparation for the future.
So that everyone is given the opportunity for personal achievement and self-realization in accordance with their own aspirations.
General
Staff
The College recognizes the critical importance of its employees in achieving the above goals and, as a good employer, is committed to providing them with appropriate support, such as continuing professional education, verification and development of staff.
Why choose us
Development opportunities
Advice and Support – Student Loans and Applications UCAS
18 years of successful education
Morning, Evening & Weekend Classes – Align your studies with your life commitments
Experienced Teachers – Small Classes
Practical classes – field trips, guest lectures, industry presentations
Employability skills and career counseling
Campuses in Wembley, Kingsbury, Harrow, Southall and London.
Thinking About Character (TiC): A free personal and professional development program designed to help you think bigger, set higher goals, and achieve your dreams.
84% student satisfaction rate based on NSS results in 2018
External verification from the Quality Assurance Agency
Strong links with employers
Modern campuses with excellent facilities
Strong academic partnership
Regent College London Degrees / Programs
Let's take a look some of the degrees offered by the university.
Master in Software Development
BSc (Hons) Business Management
Regent College London Address:
London Campus, 153 Great Titchfield Street, Fitzrovia W1W 5BD London , England , UK
Regent College London Facebook
Regent College London Website:
Want to Read or Visit the Official Site Click Here.
Regent College London Admissions:
information will be update soon….
Source: rcl.ac.uk