University of Strathclyde: Faculty of Science Scotland UK
University of Strathclyde: Faculty of Science Scotland UK
About:
With one of the UK's leading science faculties, the University of Strathclyde provides an active, dynamic, supportive and friendly place to study.
The Faculty of Science explores the challenges and opportunities of the natural and technological world, from medicines and public health to environmental issues, combating cybercrime and understanding space. Delivered by world-class researchers, our master's degrees provide the opportunity to gain invaluable postgraduate qualifications that will enhance your career prospects. Students are offered high quality teaching, informed in innovative research and close links with industry, the NHS and international partners. In the 2014 Research Excellence Framework, the Department of Physics was rated 1st in the UK for research quality.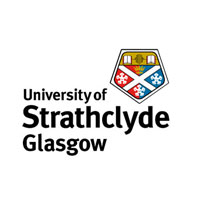 For power research, Pharmacy and Biomedical Sciences was 4th in the UK and 1 in Scotland, and Chemistry was 4th in the UK. Over one quarter of the faculty's graduate students are from out with the UK and the staff population is similarly cosmopolitan. Services are excellent, with well-equipped, state-of-the-art labs and study rooms, plus 24-hour access to an advanced computer information network and a sophisticated e-learning virtual environment.
The Department of Pure & Applied Chemistry has national and international industry references in all areas of chemistry, including the award-winning Strathclyde/GlaxoSmithKline MPhil and PhD programs. The department works with all sizes of multinational SMEs. Collaborations include contracts with US and Korean drug discovery companies, diagnostic research with Renishaw Diagnostics Ltd and nano chemistry research with British Biocell International. The student-led service "Chemistry Clinic" provides access to chemistry facilities and consulting services, for projects large or small, by companies large or small.
The Department of Computer and Information Sciences has significant experience in industrial and professional collaboration, including a unique and nationally leading scientific and pedagogical partnership with Glasgow Life, one of the largest cultural consortiums in Europe and spanning Glasgow City Libraries, enabling us to provide students with supervised professional placements to gain hands-on experience in librarianship. Professional participation also allows us to insert practical projects into our classes, and ensures that we have regular guest columns from industry to illustrate our taught subjects in practice.
The Faculty of Mathematics and Statistics has a strong international reputation for using applied mathematics, calculus and statistics to solve problems in a variety of industries. We work with researchers at other universities and industry across the UK, Europe and the US and collaborative relationships have been developed with researchers at many institutions around the world.
The UK's leading quality research department has national and international links with industry working with SMEs such as TMD, and including many spin-out companies such as M2 and Cascade, all the way to multinational companies like Coherent and E2V. Our connections with industry cover the development of new new radiation sources to the development of complex measurement systems with companies such as Horiba. The department was the first to form a UK partnership with the Fraunhofer Institute.
The Strathclyde Institute of Pharmacy and Biomedical Sciences is a major research center in the center of Glasgow, which has nationally and internationally renowned research and industrial connections. The department is located at the EPSRC Center for Innovation Manufacturing in Continuous Technology and Crystallization, Cancer Research UK Formulation Unit, Scottish Funding Council/Scottish Enterprise funded Industrial Biotechnology Innovation Center and Center for Biophotonics. The Institute has a long history of successful collaboration with industry and provides an opportunity for collaboration and consultation with companies large and small.
University of Strathclyde Degrees / Programs:
Let's take a look some of the degrees offered by the university.
MSc Information and Library Studies
MSc Quantitative Finance
MSc Applied Physics
MSc Forensic Science
MSc Biomedical Sciences
MSC Pharmaceutical Analysis
University of Strathclyde Address:
16 Richmond Street, G1 1 XQ Glasgow , Scotland , UK
University of Strathclyde Facebook:

University of Strathclyde Twitter:
University of Strathclyde Website:
Want to Read or Visit the Official Site Click Here.
University of Strathclyde Admissions:
information will be update soon….
Source: strath.ac.uk