What is IELTS Test & Why do i Need to Take IELTS?
What is IELTS Test & Why do i Need to Take IELTS?
What is the IELTS test and how to take it
IELTS is short for International English Language Testing System. This is a popular international testing system designed for those who are not native English speakers.
What is IELTS for? This exam and certificate is in demand in most countries of the British Commonwealth (Canada, Australia, Britain, New Zealand). It is required when a foreigner enters a university or college, for a bachelor's or master's degree. IELTS is also required when applying for permanent residence and a work visa, obtaining citizenship.
Certificate types
Immigrants, trainees, work permit applicants take the General Training IELTS. This type of test shows the subject's skills in everyday communication.
Prospective students and graduate students take Academic IELTS. Such a certificate shows whether the test subject will be able to study in English in a university program. Sometimes an academic test is needed for professional immigration.
There are more than 900 accredited testing centers worldwide and more than 2 million people pass through them every year.
what is the ielts exam for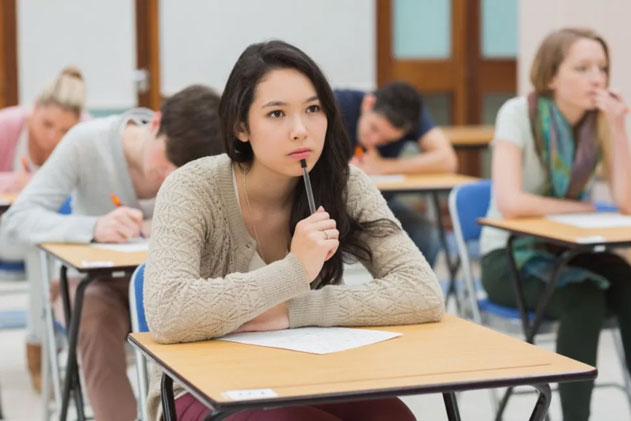 What is the IELTS exam
1. Listening (listening) . This is the first part of the exam, showing the level of English listening comprehension. The audition is the same for both types of test, General and Academic. The subject receives an examination sheet and a booklet with questions. He has 30 minutes to listen to the recording and complete the booklet – 40 questions in total. Then another 10 minutes are given to review the answers and transfer them to the examination sheet. Only correct answers are counted. And they have different "costs".
Tip: To successfully pass the listening comprehension, you need to listen to a large amount of English every day: watch TV shows and news, listen to educational podcasts. You can use online simulators to improve your English listening skills.
2. Reading (reading). This block has 60 minutes. You need to read several texts with a total volume of up to 3 thousand words and fill out a questionnaire of 40 questions. In the General exam, the texts are simple, on general topics. The academic uses materials from scientific journals and books. When checking, only correct answers are taken into account, 1 point per answer.
Tip: To pass Reading successfully, you do not need to read every word. There simply isn't enough time for that. Students usually use one of the following tactics:
Skimming is skimming to determine the main idea of ​​the text. In this case, incomprehensible words and phrases should simply be ignored.
Scanning – search in the text for information by keywords from the questions. The subject first reads the question, and then runs through the text with his eyes, looking for numbers, dates, names, etc.
3. Writing (letter) . This part of the test takes 1 hour. In the first part, the test subject according to the General version needs to write a letter of 150 or more words. Academic applicants must make a written description of the given object (graphics, drawing), also 150 words.
The second part of Writing is writing an essay on social (General) or scientific (Academic) topics. The volume of work is more than 250 words.
Evaluation of essays and descriptions is carried out according to a complex scheme. The correctness and completeness of the text, vocabulary, consistency and coherence of phrases, the correctness of the construction of sentences, the correctness of the text from a grammatical point of view are evaluated.
Tip: To get a good mark on this part of the test, you need to practice writing descriptions and essays a lot. To fully reveal the topic, a thorough knowledge of grammar is not enough. Most students use materials from past IELTS tests in preparation. If you are preparing to take an academic exam, you need to expand your vocabulary and horizons by reading scientific journals and articles: The Economist, National Geographic, Scientific American, etc.
4. Speaking (speaking). This is the final part of the exam that tests your speaking skills. In many IELTS centers, it is held the day after the delivery of the main block. Speaking is the communication of the subject with the examiner, and lasts no more than 14 minutes. First, there will be an acquaintance and some kind of neutral dialogue. Then the examiner sets a topic, the test-taker composes a monologue in his mind and reproduces it. This takes up to 3 minutes. At the end, the examiner asks questions about the monologue heard, and the test-taker answers. Everything that happens in the closed testing room is recorded for analysis.
Tip: To get a high speaking score, you need to "work through" possible general topics for conversation: sports, culture, travel, movies, science, and more. It is useful to identify your strengths: topics that you can easily communicate about in English. Then, during the dialogue, you can try to unobtrusively change the topic to the "correct" one. But it has to be done carefully. And, in any case, you need to fully and clearly answer the questions. This requires practice with native speakers. In addition to courses and teachers, there are a lot of useful services where people help each other learn a language for free or for free, just by talking to each other. Regularly watching films without subtitles, listening to radio programs and podcasts is also useful.
How is the IELTS score calculated?
Each of the test blocks is scored on a scale from 0 to 9, in increments of 0.5 points. Then the arithmetic mean is displayed. The results are reflected in the certificate and are valid for 2 years.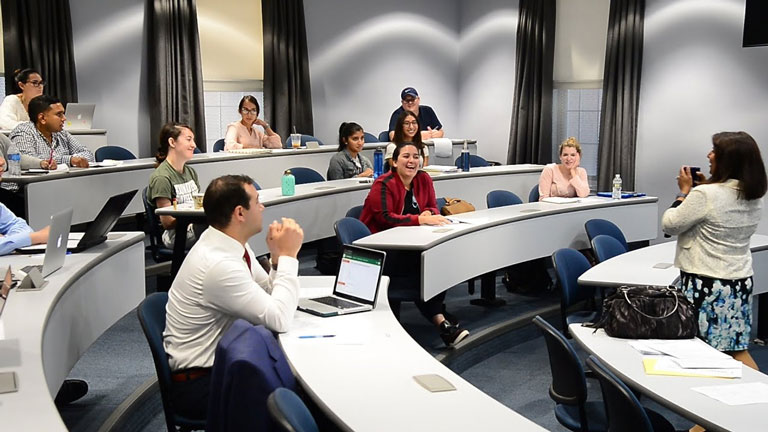 The certificate contains the overall score and marks for each block. It also contains the data of the examiners and a unique number by which authenticity can be established.
How the IELTS score compares to other international language certificates
From 4 to 5 points are usually received by applicants with a lower Intermediate or Intermediate level, which corresponds to B1 on the European language scale or up to 86 points of the TO test
From 5.5 to 6.5 points are received by students with the Upper Intermediate level, which corresponds to B2 and up to 109 points in TO
From 7 to 8 points – the approximate result of students with the Advanced level, which corresponds to C1 according to European standards and up to 120 according to TO
An excellent and rare result, from 8.5 to 9 points can be obtained by test-takers with a Profiency level, corresponds to C2 according to the European standard.
It is important for students whether the result of the test meets the requirements of their educational institution. All universities have different requirements. But, for example, you can get into the master's program at the University of Cambridge with an IELTS score of 7. For admission to Harvard in the bachelor's degree, you need 7.5. For the University of Melbourne, 6.5 points is enough.
What is the IELTS exam for?
IELTS testing has been around for about 40 years, and during this time many myths have arisen about the prohibitive complexity of questions and the unpredictability of grades. Indeed, testing is proceeding at a decent pace. The subjects do not have enough time to "read" the texts or double-check the answers. But good knowledge of the language, calmness and the right tactics always give a good result.
The exam accurately shows the level of knowledge of English
This is not entirely true. Studies have shown that test takers use an average of 750 words and avoid complex grammar structures. It is also known that native English speakers sometimes get low grades. IELTS measures how well a test taker can use English. Therefore, it is proposed to prepare a monologue, write an essay or make a description of the picture in a limited time.
Need to pass more preparatory and intermediate tests
Here it is important to observe the measure. Intermediate exams in the IELTS format are useful in terms of developing your own passing strategy. For some, this will reduce the level of anxiety before the exam. However, this will not increase your level of knowledge. Often people from one trial exam to another make the same mistakes.
You need to pass the test several times, and in different centers, to get a high score
This is a costly and questionable measure of effectiveness. You will never know what mistakes you made, and you will not be able to "work through" them before the next test. It's better to take special courses, practice on questionnaires from previous years (they are available on the Internet), work with a native speaker, with video and audio materials, "pump" grammar, and pass IELTS well the first time!