Aga Khan University-Institute for the Study of Muslim Civilisations
Aga Khan University-Institute for the Study of Muslim Civilisations
About:
The Aga Khan University – ISMC was established in 2002 to fill vacant places for Muslim world by promoting scholarship that opens up new perspectives for Muslim societies.
Our mandate is to address the fundamental problems of the human condition as they are expressed in the various societies of the Muslim world and its diasporas.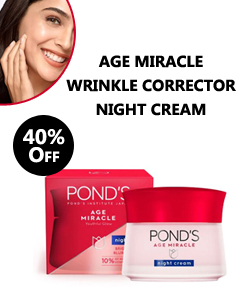 London offers the ideal location for the Institute, with its international flair; excellent cultural scene, historical and modern; thriving artistic and academic communities; and as a city that encourages freedom of thought and expression.
To study systems of moral and ethical thought, structures of government and social life, as well as artistic and creative expressions in all forms.
Create opportunities for interaction between scholars and other professionals in order to deepen understanding of the pressing societal issues affecting Muslim societies.
Exclusive accommodation within a two-minute walk from the campus.
Explore architecture, literature, religion, history, art, politics, law and more in a Muslim context with our experts.
Spend time in one of the most diverse cities in the world. See the sights and indulge in London's many cultural events and ideas.
The Aga Khan Library is a dedicated space spread over two floors, with access to the Learning Terrace.
Opportunity to spend a month abroad on a language immersion course in an Arabic or Persian speaking country.
Enjoy a vibrant social life by organizing trips to the UK and local events.
Follow in the footsteps of our alumni into graduate school or career opportunities around the world.
Our alumni are a diverse group and are now pursuing careers in journalism, teaching and business consulting with organizations such as the Red Cross, BBC, Muslim Aid and the World Bank.
Some graduates have chosen to continue their studies and entered institutions such as the University of Oxford, Victoria University, Harvard University and Princeton University. Many go on to academic careers, teaching at universities and continuing their own research in specific fields of study. The university has campuses and programs in South Asia, Europe and Africa.
These organizations are active in the promotion and dissemination of knowledge and are located within a one mile radius of King's Cross.
Aga Khan University Degrees / Programs
Let's take a look some of the degrees offered by the university.
Master of Arts in Muslim Cultures
Aga Khan University Address:
Aga Khan Centre, 10 Handyside St, London N1C 4DN, UK
Aga Khan University Facebook:
Aga Khan University Twitter:

Aga Khan University Website:
Want to Read or Visit the Official Site Click Here.
University Admissions:
information will be update soon….
Source: aku.edu