Aleem-Ul-Haq Haqi Novels
Aleem-Ul-Haq Haqi Novels
Aleem-Ul-Haq Haqi Novels: Aleem-Ul-Haq Haqi was one of the most popular Pakistani Writer, Novelist and Poet. He wrote so many famous books which are loved by a lot of people. He has translated several stories from English to Urdu, published under different pseudonyms.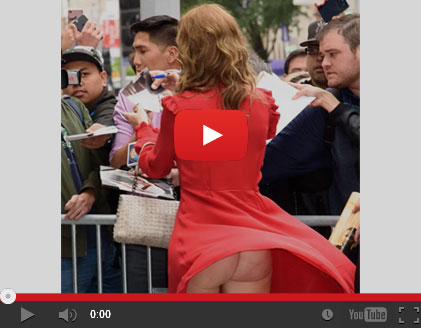 Here we will provide you the list of his books and novels and you can download them in pdf as well as you can read them online. People really loves his work and always appreciates him for his incredible writings. Aleem ul Haq Haqi's writings are absolutely delightful experience for all the readers. The best thing about his novels is that people can relate to these stories.
Aleem-Ul-Haq Haqi Novels are highly acclaimed and his work is highly appreciated by the readers. Many People really like his novels. He died on 26th August, 2014.
Complete list of his novels are given below:
Aleem Ul Haq Haqi Novels:
Gharonda Complete Urdu Novel by Aleem Ul Haq
Do Boondein Sawan Ki Complete Urdu Novel by Aleem Ul Haq
Ism e Azam Complete Urdu Novel by Aleem Ul Haq
Hajj e Akbar Complete Urdu Novel by Aleem Ul Haq
Alao Novel Complete Urdu Novel by Aleem Ul Haq
Zindagi 40 Kilometer Complete Urdu Novel by Aleem Ul Haq
Ishq Ka Ain Complete Urdu Novel by Aleem Ul Haq
Ishq Ka Sheen Complete Urdu Novel by Aleem Ul Haq
Baraf Ke Baat Complete Urdu Novel by Aleem Ul Haq
Zindan Nama Complete Urdu Novel by Aleem Ul Haq
Meer e Karwan Complete Urdu Novel by Aleem Ul Haq
Waqt Ke Faslay Complete Urdu Novel by Aleem Ul Haq
Aks Dar Aks Complete Urdu Novel by Aleem Ul Haq
Shab e Ihtisab Complete Urdu Novel by Aleem Ul Haq
Hisab e Dushmanan Complete Urdu Novel by Aleem Ul Haq
Kaankun Novel Complete Urdu Novel by Aleem Ul Haq
Bisat Novel Complete Urdu Novel by Aleem Ul Haq
Zalim Mazloom Complete Urdu Novel by Aleem Ul Haq
Parwana Novel Complete Urdu Novel by Aleem Ul Haq
Aakash Bail Complete Urdu Novel by Aleem Ul Haq
Chehray Ka Qarz Complete Urdu Novel by Aleem Ul Haq
Baraf Ka Phool Complete Urdu Novel by Aleem Ul Haq
Naqabil e Shikast Complete Urdu Novel by Aleem Ul Haq
Paatal Ki Balain Complete Urdu Novel by Aleem Ul Haq
Amawas Ka Diya Complete Urdu Novel by Aleem Ul Haq
Badshah Gar Complete Urdu Novel by Aleem Ul Haq
Saibaan Novel Complete Urdu Novel by Aleem Ul Haq
Mitti Se Ishq Complete Urdu Novel by Aleem Ul Haq
Insaan Bamuqabla Shaitan Complete Urdu Novel by Aleem Ul Haq
Fasad e Qayamat Complete Urdu Novel by Aleem Ul Haq
Fee Sabeelillah Complete Urdu Novel by Aleem Ul Haq
Dushman Novel Complete Urdu Novel by Aleem Ul Haq
Chothi Simat Complete Urdu Novel by Aleem Ul Haq
Satwan Pathar Complete Urdu Novel by Aleem Ul Haq
Hazaron Khwahishen Complete Urdu Novel by Aleem Ul Haq
Parmatma Novel Complete Urdu Novel by Aleem Ul Haq
Tail Ki Aag Complete Urdu Novel by Aleem Ul Haq
Sultani e Jamhoor Complete Urdu Novel by Aleem Ul Haq
Khawab Zere Aab Complete Urdu Novel by Aleem Ul Haq
Zameer Ke Aseer Complete Urdu Novel by Aleem Ul Haq
Janam Jane Jahan Complete Urdu Novel by Aleem Ul Haq
Zakhm e Nihan Complete Urdu Novel by Aleem Ul Haq
Umeed Ka Diya Complete Urdu Novel by Aleem Ul Haq
Tang Aamad Complete Urdu Novel by Aleem Ul Haq
Toofan Ke Baad Complete Urdu Novel by Aleem Ul Haq
Dajjal Novel Complete Urdu Novel by Aleem Ul Haq
Kath Putlian Complete Urdu Novel by Aleem Ul Haq
Sang e Hayat Complete Urdu Novel by Aleem Ul Haq
Bala e Sitam Complete Urdu Novel by Aleem Ul Haq
Aankhon Mein Dhanak Complete Urdu Novel by Aleem Ul Haq
Kar e Musalsal Complete Urdu Novel by Aleem Ul Haq
Reza Reza Aftab Complete Urdu Novel by Aleem Ul Haq
Babool Novel Complete Urdu Novel by Aleem Ul Haq
Achoot Novel Complete Urdu Novel by Aleem Ul Haq
Belay Ka Siah Phool Complete Urdu Novel by Aleem Ul Haq
Dehshat Saz Complete Urdu Novel by Aleem Ul Haq
Hitler Ki Wapsi Complete Urdu Novel by Aleem Ul Haq
Taash Ke Pattay Complete Urdu Novel by Aleem Ul Haq
Shaftaloo Ka Perh Complete Urdu Novel by Aleem Ul Haq
Mitti Ki Amanat Complete Urdu Novel by Aleem Ul Haq
Lahoo Ke Tajir Complete Urdu Novel by Aleem Ul Haq
Kalakar Novel Complete Urdu Novel by Aleem Ul Haq
Khawabon Ke Azab Complete Urdu Novel by Aleem Ul Haq
Shah Chor Complete Urdu Novel by Aleem Ul Haq
Count Down Complete Urdu Novel by Aleem Ul Haq