BA English Poems Notes Punjab University
BA English Poems Notes with reference to the context, explanation and summaries.
Here are the BA English Poems Notes of Punjab University, all the poems are arranged in order and you view them separately by following the criteria below. This is actually for BA Students so that they can perform well in the examination. Let us know in comment section if you feel any kind of deficiency in BA English Poems Notes.
You can read online BA English Poems Notes and you can also make a print of these notes.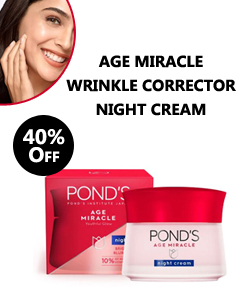 BA English Poems Notes Complete
1- Leisure
2- Tartary
3- New Year Resolution
New Year Resolution By Elizabeth Sewell
4- Woman Work
5- The Rebel
6- Patriot Into Traitor
Patriot Into Traitor By Robert Browning
7- The Huntsman
The Huntsman By Edward Lawbury
8- One Art
9- The Solitary Reaper
The Solitary Reaper By William Wordsworth
10- All The World's A Stage
All The World's A Stage By William Shakespeare
11- Departure And Arrival
Departure And Arrival By T.S. Eliot
12- A Poison Tree
A Poison Tree By William Blake
13- Because I Could Not Stop For Death
Because I Could Not Stop For Death By Emily Dickinson
14- Lights Out
BA English Questions with Answers
BA English Notes, BA English Complete Notes, BA English Guess Papers, BA English Past Papers, BA English Punjab University, BA English Course, BA English Text Books, BA English Syllabus, BA English Guide, BA English Short Stories Notes, BA English Short Stories, BA Notes, BA Subjects List, BA English Notes Modern Essays, BA Notes English, BA English Essay Notes, BA English Syllabus, BA English Book, Adamjee Notes, BA English Notes Poems
In our opinion, all students can be divided into the following categories:
Primary school students (grades 1-4)
High school students (grades 5-9)
Senior students (grades 10 – 11)
Susa students
university students
For students of the first category, distance education is associated with the greatest difficulties. The main difficulty lies in the fact that young children most urgently need the organization of learning, a visual demonstration of the subject of study and direct communication with the teacher, it is also very important for them to see how children are learning nearby, to repeat both the teacher and a more advanced classmate. . Also, in direct communication in a peer group, children continue to socialize, find their place in the team, learn to communicate, interact, resolve conflicts and find solutions. A child at this age cannot simply read and assimilate information, he needs illustrative examples, explanations and help from the teacher, and discussion of issues in a team.
All of the above problems are also inherent in all other categories of students, with the only amendment that as they grow older, children increase their ability to perceive new information in a remote format.