Best Places to Visit in Santa Monica
Best Places to Visit in Santa Monica
1. With incredible views of Santa Monica Bay, Palisades Park is located along Ocean Avenue, on top of a coastal sandstone cliff.
2. The famous Santa Monica Pier, where Route 66 ends, has been a tourist attraction for decades and has a Ferris wheel and roller coaster sitting on the pier.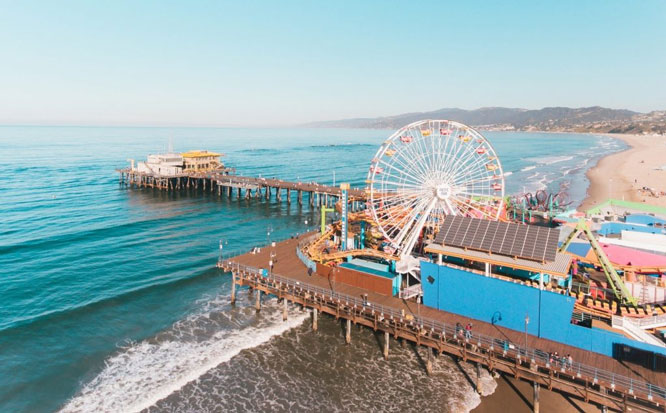 3. Upscale shops and restaurants with an eclectic atmosphere. The Third Street Promenade is made up of three car-free blocks filled with everything from designer fashion to fabulous gourmet dining.
4. Explore 6 acres of urban oasis in Tongwa Park. This former car park has been transformed into a beautiful landscape of rolling meadows with playgrounds, waterfalls and spectacular structures.
5. The famous Santa Monica State Beach, 3.5 miles long, has a well-groomed, soft sandy beach. Take a scenic bike ride, try a surf lesson, or explore the original Muscle Beach.
6. Aviation History Museum showcases the history of Southern California aviation companies including Boeing, Hughes Aircraft, Lockheed and more.
7. Rent a bike or skates and enjoy The Strand! The Marvin Braude Beach Trail, also known as the "Strand", is a 22-mile paved trail that contains scenic attractions.
8. Do you like contemporary art? Visit Bergamot Station. This is a complex of upscale art galleries that showcase amazing pieces of contemporary art, making it a must-see.
9. The California Heritage Museum has exhibits of American arts and crafts that change frequently, so there's always something new to explore.
10. Awarded Best Farmer's Market by Travel + Leisure, Santa Monica's Weekly Farmer's Market attracts both residents and local chefs with food, flowers, fresh fish and more.