TOP 10 Tourist Attractions in Miami | Best Places to Visit in Miami
TOP 10 Tourist Attractions in Miami
1. No visit to Miami is complete without a visit to South Beach, Miami's famous and fun hotspot offering shopping, fine dining and exciting nightlife!
2. Miracle Mile in Coral Gables offers designer shops, art galleries, live theater and great restaurants.
3. Miami's famous and beautiful beaches offer fun under the sun! Enjoy swimming, boogie boarding, walking on the beach or just relaxing
4. Fairchild Tropical Botanical Garden offers an unforgettable experience with collections of flowering trees, tropical fruits and grapes.
5. Sports fans will love Florida Marlins baseball, Miami Heat basketball, Miami Dolphins football, Florida Panthers hockey.
6. Tour Everglades National Park, home to 14 rare and endangered species, including the American crocodile and the Florida panther.
7. The Miami Zoo (formerly known as the Miami Metro Zoo) is home to a wide variety of animals from Asia, Australia and Africa.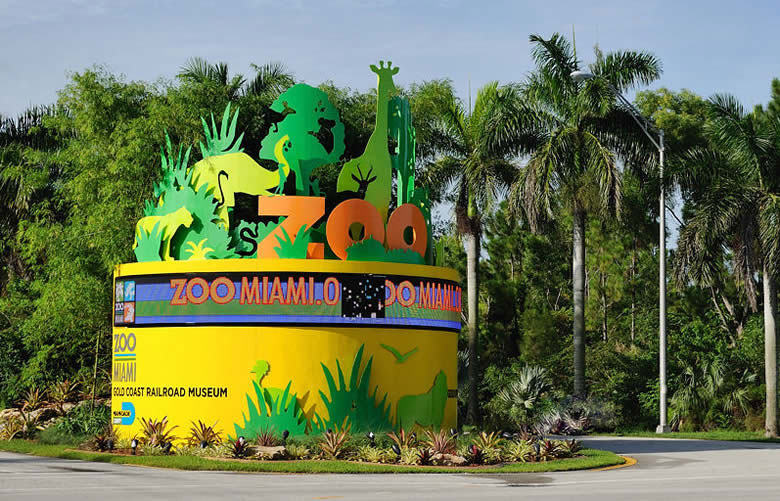 8. Schedule a visit to the Biscay Museum and Gardens, a 50-acre historic National Historic Landmark. This breathtaking European-style mansion was built in 1910 and provides a glimpse of life at the turn of the century in South Florida.
9. When you visit Coral Gables, be sure to visit the Venetian Pool, the most glamorous municipal pool in the world.
10. Swim with dolphins at Miami Oceanarium, a world-class marine amusement park located between downtown Miami and Key Biscayne.