Buckinghamshire New University England UK
Buckinghamshire New University England UK
About:
We are ranked among the top 25 universities for teaching quality by the Good University Guide 2021 , along with a 98% graduate employability rate (HESA 2020), state-of-the-art facilities , and the Top 3 Student Alliance (NSS). 2020) , we have everything you need to set you on the path to success.
Get your degree faster with this accelerated first year program. You can start in January and finish in July – ready to move on to your sophomore year in September. You will: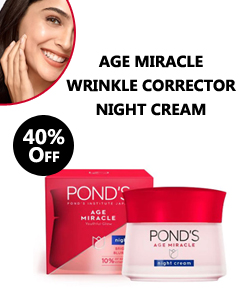 based at our High Wycombe campus
take advantage of the full program
accelerate your path to higher education
enjoy all the amenities offered
Top 20 UK Universities for Graduate Employability (HESA 2020)
From day one, we will encourage you to focus on your future career and take advantage of the many opportunities during your studies.
Industry connections, accreditation, employment, entrepreneurship promotion and guest speakers will help you stand out in the job market. Our focus on employability runs through all of our courses and our graduates have a lot to say.
We are proud to be one of the top 10 universities in the UK for Graduate Employability (HESA 2020) with 98% of our graduates entering or continuing their studies within 15 months of graduation.
We understand that studying at Buckinghamshire New University is not only about earning a degree. It's about immersing yourself in new experiences, finding and exploring new hobbies, making new friends, and amazing prosperity.
Our student union was recently voted 3rd in the UK (NSS 2020) and whatever you do, you will find a club, society or team to be a part of. Not to mention the countless other opportunities you can take part in outside of your course such as volunteering, workshops and a rich and varied calendar of events. Plus, thanks to our Big Deal scheme, all of our clubs, societies, and events are free!
We have invested in impressive facilities so that when you graduate, your knowledge and experience will be up to date. From a flight simulator to a hospital clinic, from a sports and wellness clinic to a psychology lab, future employers will see that you already know what to do.
You will study in one of three main locations: either beautiful Buckinghamshire ( High Wycombe or Aylesbury ) or vibrant Middlesex ( Uxbridge ). Wherever you go, you'll find welcoming, safe communities, plenty to keep you busy, and miles of gorgeous countryside to explore. Frequent and fast flights to London allow you to easily access the thrills and hustle of the capital from any campus without high living costs. All locations are close to trains or metro stations. Major London airports such as Heathrow Airport are also nearby.
Home away from home
Moving can be daunting, but we offer a range of accommodation options to choose from, and our hostels give you the perfect opportunity to meet new people.
We also have many support services on campus, so no matter what question or problem you have, we can point you in the direction of someone who can help.
Buckinghamshire New University Degrees / Programs
Let's take a look some of the degrees offered by the university.
Master in Cyber ​​Security
Master in Applied Forensic Psychology
Master in Aviation Operations Management
BSc (Hons) Public Health
BA Psychology (Hons)
LLB Law (Hons)
Master in Aviation Security
Critical Infrastructure Security MSc
Buckinghamshire New University Address:
Queen Alexandra Rd, High Wycombe HP11 2JZ, UK
Buckinghamshire New University Facebook:
Buckinghamshire New University Twitter:

Buckinghamshire New University Website:
Want to Read or Visit the Official Site Click Here.
Buckinghamshire New University Admissions:
information will be update soon….
Source: bucks.ac.uk