Shipping College London UK
Shipping College London UK
About:
We offer global qualifications for global positions .
Our courses give you the practical knowledge to advance your career or participate in global trade from the comfort of your home or office.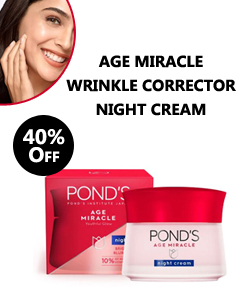 Our specialized teachers are highly qualified in their fields with over 20 years of experience.
Each student is assigned a personal electronic tutor who will help them in their studies.
The courses are tailored and personalized to suit your needs and lifestyle and are of the highest quality. Our courses are practical and easy to understand and apply in a work environment. Your online course is taught by your personal e-tutor, and each week your e-tutor sends you a personalized course outline to help you stay on track.
Our students continue to achieve their personal business goals by enriching their knowledge base through our courses. This gives them the confidence to realize their career ambitions and accelerate their career growth.
Our courses are accredited and recognized by the World Shipping Institute www.worldshippinginstitute.com. Shipping College is listed on the UK Education Register (UKRL).
At Shipping College, our unique learning environment allows you to realize your learning ambitions and do so in your own time and at your own pace. It will be in the comfort of your home or office where you have easy online access to our modules. We are available to all students worldwide.
Students have 24/7 access to information through our online campus, access to our course portal and library. We recently added a student forum for questions and communication. You will become part of the global network we have created through our online student forum.
Our courses are taught by international experts with over 20 years of experience in this specialized industry. We are recognized as professionals in the field of education. Our professional licenses, associations and memberships help us stay connected to the shipping community, the same shipping community that we train you to join or help you grow in.
The mission of the Shipping College is to provide students with a dynamic education based on excellence and flexibility that creates lasting value and relevance for career development.
There are more opportunities to learn than to teach, so we focus on practically applicable knowledge. We instill skills in search of relevant results.
We fulfill our mission by following our values, striving to reach the highest levels:
Respect: Shipping College faculty and staff hold each other, our students, our communities and the environment in high regard.
Innovation: We value new, viable ideas and promote them rigorously to keep the course content relevant and interesting.
Service Oriented: Through instruction and guidance, we meet the needs of our students with knowledge and skills, putting others first.
Teamwork: By supporting each other, we achieve more than is possible individually.
Integrity: Our personal and professional conduct is based on integrity, ethics and conscience.
Achieving our goal
Our goal is to share knowledge and skills that will help students realize their dreams. We make learning accessible, stimulating and convenient for active people around the world.
Our faculty dedicated to supporting the goals and values ​​of the Shipping College:
Committed to continuous renewal and innovation
Creates a culture of participation and collaboration
Participates in ongoing academic and professional development
Values ​​diversity and encourages respect for the contributions of all cultures
Promotes success and maintains quality
Service quality and training flexibility
Providing flexible, quality course content that is practically required in a particular field of study.
Focus on mastering practical skills and techniques
Providing online courses for a flexible approach to learning
Quality of service
One might think that the quality of service should be in visible preparation, classroom environment, basic hygiene, class size, or a well-prepared course structure.
However, we believe that the real quality of service is the invisible qualities: the ability of mentors, the generous support and care, and the heart of the college for students, although these two qualities must be balanced.
At Shipping College, we provide these invisible qualities.
Personal electronic tutors who understand and listen to their students.
Our understanding is that our students often work full-time and require flexibility and insight in achieving their goals.
Shipping College Degrees / Programs
Let's take a look some of the degrees offered by the university.
Sales and Customer Relationship Management Certificate
Maritime Establishment Certificate
Certificate of Education in Freight Forwarding
Certificate of Establishment of the Air Transportation Fund
Customer Service Skills Certificate
Shipping College Address:
Ground Floor, 20, 22 Wenlock Rd, London N1 7GU, UK
Shipping College Facebook:
Shipping College Twitter:

Shipping College Website:
Want to Read or Visit the Official Site Click Here.
Shipping College Admissions:
information will be update soon….
Source: shippingcollege.com