Chemistry 10th Class Guess Paper 2022
Chemistry 10th Class Guess
Short Question Answer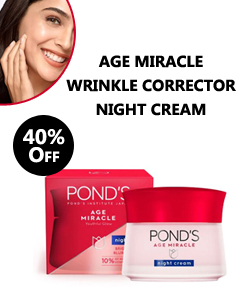 Reversiabe & Irreversiable reaction.
Chemical equilibrium.
Fotward & reversed reaction.
Law of mass action.
From exercise Chapter 9
Question # 4,7,8 & 13
Meaning of Acid & properties.
Mineral acids.
Source of Acids.
Ph.
Ph of water.
Universal indicator.
Salt & prop.
Neutrlization reaction.
From exercise Chapter 10
Question # 6,8,7,15 & 20
Vital force theory.
Aromatic compund.
Catenation.
Types of coal.
Distruvtive disti.
Petroleum.
Normal & iso propyl.
From exercise Chapter 11
Question # 2, 3, 5, 8 & 10.
Marsh gas.
Olifins.
Why bnanas are not kept with other fruits.
From exercise Chapter 12
Question # 1, 3, 10, 11, 16
Formula of Glucose.
Def of Carbohydrates.
Amino acid.
Fatty acids formulas.
Genetic code of life.
Types of vitamins.
Exercise of Chapter 13
Question # 2, 3, 5, 11, 12, 20.
Comp of atom.
Layers of Atom.
Types of Polutanta.
Effects of SO2.
CFCS.
Ozone hole.
Exercise of Chapter 14
Question # 2, 3, 9, 12
Prop of H2o.
Capilary action.
Flourosis.
Exercise of Chapter 15
Question # 1, 3, 6, 7 & 12
Gang.
Materlegy.
Anode Mud.
Raw materials of Solvay Process.
Fractional distil.
Fractions of crude.
How to prepare for the exam?
The exam can rightfully be considered the most important stage in school life. It is this exam that determines the future of the student. Despite the fact that this milestone may seem insurmountable, it is not, it can and should be passed with dignity. This article will tell you about the main stages of preparing for the exam and help you distribute the preparation so that you can do everything.
We need to start preparing early . The exam implies the delivery of at least three subjects, so everything cannot be postponed until the last moment. Ideally, start preparing as early as 10th grade . The last option is the beginning of the 11th grade.
Decide on the type of preparation.
11. For the convenience of the student, it is desirable to have a main and additional departments;