Guess Paper 2017-18 for 9th 10th 1st & 2nd Year BA B.Com BSc MA
Guess Paper 2017
9th Class Guess Papers for All Punjab Boards
1- 9th Class Guess Paper Islamiat 2016-17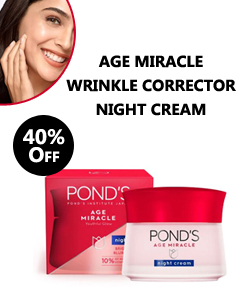 2- Pak Studies Guess Paper 9th Class 2016-17 All Punjab Boards
3- Physics Guess Paper 9th Class 2016-17 All Punjab Boards
4- Urdu Guess Paper 9th Class 2016-17 All Punjab Boards
5- General Science Guess Paper 9th Class 2016-17 All Punjab Boards
6- 9th Class Chemistry Guess Paper 2016-17 All Punjab Boards
7- General Mathematics 9th Class Guess Paper 2016-17
8- Guess Paper Math 9th Class 2016-17 for All Punjab Boards
9- Guess Paper Computer Science 9th Class 2016-17
10- Guess Paper Biology 9th Class 2016-17 All Punjab Boards
11- Guess Paper English 9th Class 2016-17 All Punjab Boards
Guess Paper for 10th Class 2017
1- 10th Class Chemistry Guess Paper 2016-17 All Punjab Boards
2- 10th Class English Guess Papers 2016-17 All Punjab Boards
3- English Guess Paper 2 for 10th Class 2016-17
4- 10th Class Math Guess Papers 2016-17 All Punjab Boards
5- 10th Class Physics Guess Papers 2016-17 All Punjab Boards
6- 10th Class Computer Science Guess Papers 2016-17 All Punjab Boards
7- Guess Paper Urdu 10th Class 2016-17
1st Year F.A FSC I.Com Guess Papers
1- I Com Part 1 Usool e Tijarat Guess Paper 2017-18
2- 1st Year Punjabi Guess Paper 2017-18 All Punjab Boards
3- 1st Year Islamiat Guess Paper 2017-18 all Punjab Boards
4- 1st Year Parsi Guess Paper 2017-18 all Punjab Boards
5- 1st Year Islamiat Ikhtiari Guess Paper 2017-18 All Punjab Boards
6- 1st Year Education Guess Paper 2017-18 All Punjab Boards
7- 1st Year Statistics Guess Paper 2017 All Punjab Boards
8- 1st Year Urdu Guess Paper 2016-17 Lahore Board
9- 1st Year Imraniat Guess Paper 2016-17 All Punjab Boards
10- FA Economics Part I Guess Paper 2016-17 All Punjab Boards
11- Guess Paper of Computer Inter Part 1 2016-17 All Punjab Boards
12- FA Part 1 Civics Guess Paper 2016-17 All Punjab Boards
13- I com Part 1 Usool e Mashiyat Guess Paper 2016-17
14- I com Part 1 Accounting Guess Paper 2016-17 All Punjab Boards
15- FSC Part 1 Physics Guess Paper 2016-17 All Punjab Boards
16- 1st Year Islamiat Guess Paper 2016-17 All Punjab Boards
17- FSC Part 1 English Guess Paper 2016-17 All Punjab Boards
18- 1st Year Chemistry Guess Paper 2016-17 All Punjab Boards
19- FSC Part 1 Biology Guess Paper 2016-17 All Punjab Boards
FA FSC I.Com Part II Complete Subject Guess Papers
1- 2nd Year Banking Guess Paper 2017-18 All Punjab Boards
2- 2nd Year Urdu Guess Paper 2017-18 Lahore Board
3- 2nd Year Geography Guess Paper 2017-18
4- 2nd Year Statistics Guess Paper 2017-18 all Punjab Boards
5- 2nd Year Pak Study Guess Paper 2017-18 All Punjab Boards
6- 2nd Year Punjabi Guess Paper 2017-18 all Punjab Boards
7- 2nd Year Math Guess Paper 2017-18 All Punjab Boards
8- 2nd Year Education Guess Paper 2017-18 All Punjab Boards
9- 2nd Year Computer Science Guess Paper 2017-18 All Punjab Boards
10- 2nd Year Civics Guess Paper 2017-18 All Punjab Boards
11- 2nd Year Accounting Guess Paper 2017-18
12- 2nd Year Physics Guess Paper 2017-18 All Punjab Boards
13- 2nd Year Chemistry Guess Paper 2017-18 All Punjab Board
14- 2nd Year Biology Guess Paper 2017-18 All Punjab Boards
15- 2nd Year English Guess Paper 2017-18 All Punjab Boards
BA BSc B.Com Guess Paper
1- B.A B.Com BSc Pak Study Guess Paper 2017-18
2- B Com Auditing Guess Paper 2017-18 All Punjab Boards
3- B com Business Communications Guess Paper 2017-18
4- Business Law B.Com Part 2 Guess Paper 2017-18
5- B.Com Part 1 Computer Guess Paper 2017-18 All Punjab Boards
6- Economics B.Com Part 1 Guess Paper 2017-18
7- Introduction to Business B.Com Part 1 Guess Papers 2017-18
8- Management B.Com Part 2 Guess Paper 2017-18
9- Computer Application in Business B.Com Guess Paper 2017-18
10- Money Banking and Finance B.Com Part 1 Guess Paper 2017-18
11- Advance Financial Accounting Guess Paper for B.Com 2017-18
12- Economics Guess Paper 2017-18 for BA BSc & B.Com
13- Business Communication and Report Writing Guess Paper 2017-18
14- Cost Accounting B.Com Part 2 Guess Paper 2017-18
15- Business Management Guess Paper 2017-18
16- BA Journalism Guess Paper 2017-18 All Punjab Boards
17- BA English Guess Paper 2017-18 All Punjab Boards
18- BA Persian Optional Guess Paper 2017-18 All Punjab Boards
19- Pak Study English Medium Guess Paper for BA BSc & B.Com 2017-18
20- BSc Chromatographic Guess Paper 2017-18
21- BSC Spectroscopy Guess Paper 2017-18
22- BSC Surface Chemistry and Colloids Guess Paper 2017-18
23- Most Important Questions for Electrochemistry
24- Important Questions of Chapter Manufacturing Industries
25- Important Questions of Chapter Metallurgical Operations
Complete MA English Literature Guess Paper
1- Pride and Prejudice Novel Important Questions MA English Literature
2- Important Questions of Classical Poetry for MA English
3- MA English Literature Novel, Criticism & Important Questions Punjab University
4- MA English American Literature Guess Paper 2017-18
5- MA English Literature Classical Drama Guess Paper 2017-18
6- MA English Literature Prose Guess Paper 2017-18
7- MA English Pak Literature Guess Paper 2017-18
Tablets are a tool of choice in this respect and are increasingly used in French classes. However, it is extremely simplistic to limit oneself to the material. Indeed, providing tablets without thinking about the uses and the complete ecosystem of digital education often amounts to leaving them in the closet.
The next generation mobile class, a complete ecosystem
The digital transition goes beyond the pure and hard material, the hardware . You also have to think about software , i.e. the solutions that bring devices to life. The uses must take precedence in the reflection which aims to build a digital project, in order to truly enhance this equipment.