How to Choose a Business School for Career in USA
How to Choose a Business School for Career in USA
Experts advise future investment managers to look for business schools where there are teachers who know a lot about modern technologies.
It is difficult to predict what changes will occur in the securities market or what startup will turn into a successful large enterprise. However, according to investment experts, the ability to make predictions is a necessary skill for those who hope to work in this industry.
If you want to work with investments, you need to find a business school where you can learn how to make sound investment decisions . Investment strategy courses will help MBA students gain the knowledge they need to work in lucrative areas such as investment banking, hedge funds, venture capital, asset management and private equity.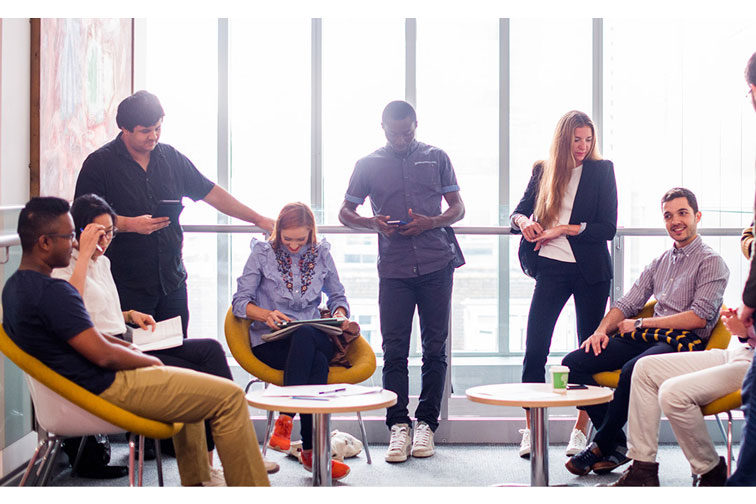 Below are six characteristics of business schools that will suit you if you are going to work with investments.
1. Advanced training
William Goetzmann, professor of finance and management at the Yale School of Management, believes that future investment managers should become familiar with new technologies in the field of investment.
"Quantitative investing methods — including high-tech big data methods — are replacing traditional stock picking," explains Goetzmann, who also serves as director of the International Center for Finance at Yale University.
The investment sector requires specialists with an innovative approach
According to Goetzmann, the neural network, the latest artificial intelligence technology, will help investment managers more effectively predict changes in the price of securities.
2. Innovative teachers
Goetzmann advises anyone interested in investment management to read the publications of practitioners in the field, collect information about the authors of such publications, and find out which business schools they teach. Goetzmann argues that scientists who regularly publish applied articles are more likely to be doing groundbreaking research.
3. Extracurricular activities related to investments
Some MBA students claim to have gained valuable experience in the investment club and advise applicants to apply to business schools that have such student groups.
As a rule, lectures by leading experts in the industry are held in investment clubs. In addition, members of such clubs are helped with employment – for example, they are told about niche specialties like managing non-profit deposits.
According to Viktor Zhu, a sophomore at the Yale School of Management and co-president of the local Investment Management Club, his club regularly sends teams to asset presentation competitions, which provide a great opportunity to impress recruiters.
According to him, the club organizes introductory conversations with potential students, where they are told about the resources that Darden can offer future investment managers.
4. Investment portfolio managed by students
"Students who would like to go into asset management after graduation should find out if the business school has an investment portfolio that students can manage. Ideally, a school should provide real money opportunities, but a virtual fund run by a student organization would also work," advises Helen Dashni, director of the Financial Markets Institute.
According to experts, managing an investment fund while studying at a business school allows students to gain experience in making decisions in a real situation, which is highly appreciated by employers.
5. Active alumni network
When looking for suitable educational institutions, one should also pay attention to the involvement and employment of graduates.
After analyzing the success of business school graduates, one can understand the quality of education in it
If alumni working in the investment industry visit the campus frequently and speak at events, this is a very good sign. It could also indicate that these graduates would like to offer jobs to students, says Andrew Kern, associate professor of finance.
6. Current courses
Prospective MBA students should also check what courses are taught at business schools of interest, experts say . For example, are there courses in behavioral finance, risk management, and the theory and methods of data analysis. The discipline "Behavioral Finance" studies how human emotions affect his decisions in relation to finance, which, according to experts, allows you to better understand the causes of panic in the securities market.
Risk management teaches students to determine whether the potential return on an investment outweighs the associated risks. Meanwhile, the theory and methods of data analysis help to learn how to quickly analyze large amounts of information.
Some business schools even offer students who have strong math skills to earn an additional certificate in this specialty," said Christine Bolzan, career development consultant at the Sloan School of Management at the Massachusetts Institute of Technology and founder of Graduate Career Coaching.