Scholarships for MBA Graduate Students
Scholarships for MBA Graduate Students
A scholarship is an important element of financial planning when applying for an MBA, because business school diplomas are expensive. In the USA, for example, studying at one of the leading universities costs more than $100,000. Even in public schools, a two-year full-time program can cost upwards of $60,000. What business schools are willing to pay you money?
Some business schools offer scholarships and other types of financial aid to students . When you apply, contact the admissions office. Some universities post information about scholarships on their website. Others will answer your questions about scholarship opportunities, but will not publish this information.
QS Leadership Scholarship
QS – the parent company of TopMBA.com – has awarded seven million dollars in scholarships to QS World MBA Tour, QS World Executive MBA Tour, QS TopMBA Connect 1-2-1 and QS World Grad School Tour participants who have attended a QS Fair event over the past year and applied.
More information: TopMBA Scholarships
USA
Consortium Scholarship
This is one of the most famous opportunities that allows you to get into a prestigious business school. Since 1966, the Consortium has helped its member institutions find and enroll a wide variety of students. The Consortium Scholarship is available to US citizens and permanent residents of the United States regardless of race. It is intended for those who seek to combat discrimination against African Americans, Hispanics, and Native Americans in business schools and the corporate world.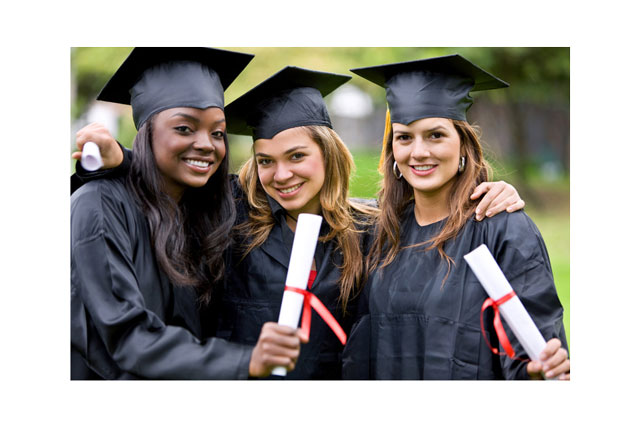 More information: Consortium website
Credit Suisse MBA Scholarship
In an effort to attract people of all races, genders, and ethnicities, Credit Suisse is offering scholarships to top first-year investment banking students—women, African Americans, Hispanics, and Native Americans. If they qualify for flight training, they will receive $40,000 for their first year. If they complete the internship, successfully study for a year, and agree to continue their education and then work full-time at Credit Suisse, they will receive another $40,000 to pay for further education.
Further Info: Credit Suisse Scholarship
Military Merit Scholarships
U.S. citizens with a bachelor's degree who have served in the military are eligible to apply for this scholarship. Documents must be submitted within the specified deadlines. The scholarship is intended for study at business schools that are members of the Military MBA organization.
Further information: Military MBA
Toigo MBA Scholarship
The Robert Toigo Foundation conducts a selection in the summer, before the start of the school year. The Foundation Scholarship is awarded on a merit basis, but the financial situation of the student is also taken into account. Ethnic minorities who are interested in working in finance and who have been accepted to an American business school are eligible to apply.
Further information: Robert Toigo Foundation
Forté Scholarship Program
The Forté Foundation is committed to increasing the number of women in the MBA program . The scholarship it offers is one of the key elements of the foundation's strategy to achieve this goal. To qualify for this scholarship, you need to apply to one of the participating schools.
Further information: Forté Foundation
CANADA
Rotman Problem Solving Competition
This is a unique scholarship opportunity offered by Rotman Business School. Applicants should use the Rotman approach to solve the proposed problem. They then have to present their solution at a special event. According to the website of the last of these events, participants can "win in excess of $300,000."
Further information: Rotman
MBA Scholarships from McGill University
This Canadian university provides a range of scholarship opportunities, usually in the form of a small amount to help pay for tuition. However, there is a chance to receive up to $10,000 or a $20,000 Kelly Family MBA Leadership Award. This award is given to students with excellent academic performance and outstanding leadership qualities.
Further information: McGill University
EUROPE
UK Chevening Scholarships for International Students
This scholarship program was introduced by the British government. Its goal is to promote the development of global leaders. Scholarships under this program have been provided for 35 years. They are awarded to students who are residents of 160 countries and territories.
Further Info: Chevening Scholarships
Swedish Institute Scholarships for Global Professionals
If you want to get a master's degree in any specialty, including an MBA in Sweden, we advise you to consider this option. According to the program's website, those who have "ambition, leadership qualities and extensive work experience" are eligible to apply for the scholarship. Previously, the university offered financial assistance through the Swedish Institute Student Scholarships program.
Further Info: Swedish Institute Scholarships for Global Professionals
INSEAD MBA Scholarships
INSEAD offers a wide range of scholarships for different categories of students. In particular, the university has introduced the following programs: the INSEAD-Syngenta Scholarship for leaders from developing countries, the INSEAD MBA '75 Nelson Mandela Scholarship, and the INSEAD MBA '80 Scholarship for Europe.
Read more: INSEAD MBA Scholarships
IMD MBA Scholarships
Individual business schools often offer their own scholarships. In many cases, funding is awarded on a merit basis after an application for admission has been reviewed. Unlike many universities, IMD offers additional opportunities beyond the standard Merit Scholarship. The university's programs include Emerging Market Scholarships, Lausanne Alumni Club Merit Scholarship, Stuart Hamilton for Women and the Nestlé Scholarship for Women.
Read more: IMD MBA Scholarships
Oxford Pershing Square Scholarship
Outstanding students can apply for a full scholarship for the 1+1 MBA program, which includes an MBA and a master's program. This is a unique opportunity for those who want to start their own startup. According to the scholarship program's website, "The Scholarship is awarded to exceptional people with great potential who demonstrate a dedication to finding rational, adaptable solutions to global social problems."
Further Info: Oxford Pershing Square Scholarship
Skoll Scholarship
The Skoll Center for Social Entrepreneurship at the SAPD Business School in Oxford is offering this scholarship to students who are looking to address the world's biggest social and environmental challenges through entrepreneurship. Up to five scholarships are awarded in total, which cover tuition fees and some living expenses.
Further Info: Skoll Scholarships
SDA Bocconi MBA Scholarships
Like many other business schools, SDA Bocconi offers a range of scholarships to students. The university's website lists 29 merit-based full and partial funding options. There are three full-tuition scholarships: one for students from Europe (except Italy), another for students from countries outside the EU, and a third for Italy.
Read more: SDA Bocconi MBA Scholarships
DAAD Scholarship in Germany for Continuing Education
The goal of the DAAD program is to help leaders in developing countries gain access to a more global network of acquaintances and receive in-depth training in a master's program in Germany. This scholarship is available to students from many countries, in particular from Ukraine, Ghana, Haiti, Venezuela, Yemen, East Timor and Tongu.
Further Information: DAAD Scholarships
ASIA
CEIBS Scholarships
CEIBS Shanghai Business School automatically considers incoming students as applicants for a number of scholarships. In addition, students may qualify for one of the scholarship awards from key CEIBS partners.
Further information: CEIBS
NUS Scholarships
The Business School at the National University of Singapore (NUS) provides a number of opportunities to earn solid scholarships. For example, the NUS MBA Local Scholarship allows you to cover from 14% to 100% of tuition costs. Singaporean applicants applying to NUS for full-time and part-time MBA programs are considered based on their achievements and potential as leaders. There are other opportunities, including for international students.
Further information: NUS
HKUST Business School
Another business school that offers scholarships to incoming applicants. For example, according to the school's official website, to receive the HKUST MBA Merit Scholarship, you need to present a "red" bachelor's or master's degree, earn a high GMAT score, submit good letters of recommendation, and perform well during the interview.
Further information: H.K.U.S.T.
OCEANIA
Scholarship for Women Leaders from the Director of AGSM at UNSW
The University of New South Wales is offering the Women Leadership Scholarship from the Principal of AGSM Business School. It covers full-time MBA tuition fees and does not require permanent residence in Australia. The scholarship is open to women from all over the world with talent and potential for business leadership.
Read more: UNSW AGSM Director Scholarship for Women Leaders
Scholarship for Top Postgraduate Research Students at the University of Melbourne
This generous award is open to anyone who has entered the University of Melbourne in a research program. The university selects approximately 10 students with exceptional research potential who are awarded a total of up to $94,200 in general allowance. You can also get a special scholarship from the Melbourne Business School.
Further information: University of Melbourne and Melbourne Business School
Monash Business School Scholarships
There are many scholarship opportunities for prospective Monash Business School students. The Developing World Leadership MBA Scholarship is for those who cannot pay their own tuition but have the ability and desire to "contribute to the development of their country," as stated on the school's website. There are also scholarships available to support women who are seeking an MBA degree.
Further information: Monash Business School
LATIN AMERICA
EGADE Business School
The financial aid information section of this business school lists a number of scholarships. The most prestigious is the Academic Excellence Award, designed for prospective EGADE students with excellent academic performance in previous stages of education.
Further information: EGADE
INCAE Scholarships
INCAE Business School in Costa Rica offers Partial Scholarships to qualified students. In particular, the Leaders for Change Scholarship, Scholarship for Women, Pellas Scholarship and others are available.
Further information: INCAE
IPADE Business School Scholarships
There are several scholarships listed on the IPADE Business School website. For example, you can get the Academic Excellence Scholarship or the SEP Scholarship, which is awarded based on college GPA.