Leeds Beckett University England UK
Leeds Beckett University England UK
About:
Leeds Beckett University is a well-known University in UK with a remarkable history of almost 200 years. We offer a wide range of subject areas and courses – all designed to help you achieve your career goals.
We are committed to providing you with a high quality learning experience and our impressive facilities are one of the many reasons why over 23,000 students study with us at our two Leeds campuses.
We continually invest in our facilities to ensure you have the equipment and resources you need to prepare for your future career.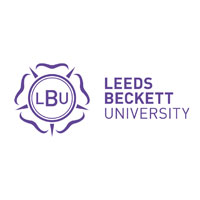 Our new £45 million Carnegie Sports School opened in January 2020 and includes the following:
Leading sports and training laboratories in the world
High-Performance Suites "Strength and Conditioning"
Modern exercise studios
Quality teaching labs
World class sports facilities for athletes
Our £85 million School of the Arts building will open in 2021 and will house the following art spaces and spaces:
Modern fashion studios
220-seat Dolby Atmos cinema
Black Box Theater with 184 seats
Professional TV and film studios
Industry standard recording studio
Our learning environment will provide you with many opportunities to put your skills into practice. These include:
Clinical biomedical laboratories
Business and media packages
Sports Science and Fitness Laboratories
Standard Music Studios
Creative technique equipment and facilities
Technical laboratories for engineering and computer expertise
Law Course Simulation Room
Our thriving city is ideally located so you can easily travel to other parts of the UK and Europe. With such easy access to London, many large organizations have their offices in the city. With many nightclubs, bars and cafes, Leeds is a student-friendly city with many activities geared towards the city's 60,000 students.
A warm welcome awaits you – Leeds is a truly international city where many people from all over the world make it their new home.
Our international students love to study at Leeds Beckett and live in the exciting city of Leeds. Watch our video to see what the students have to say.
We offer scholarships ranging from £1,000 to £5,000 in tuition fees. This will depend on which course you wish to take – find out more by visiting our International Scholarships page.
Many of our undergraduate courses and some of our master's programs have jobs to help you apply your knowledge in a professional setting. We have job placement programs with over 2,000 organizations in a variety of sectors and industries to prepare you for your ideal career.
Leeds Beckett University Degrees / Programs:
Let's take a look some of the degrees offered by the university.
MA Urban Design
MA Public Relations and Strategic Communication
Arch architecture
landscape design architecture
International connection
International Relations MA
Peace and Development
Music Production MA
Master of Science (MSc)
MSc Data Science
MSc International Hospitality Management
MSc Entrepreneurship and Business Development
MSc Sports and Exercise Medicine
MSc in Sports and Exercise Therapy
Master in Health and Safety
Master in Information and Technology
Master in Marketing and Digital Strategy
Master in International Banking and Investment
Master in Management and Marketing
Master in Management and International Business
Master in Construction Law and Dispute Resolution (DL)
Master in Building Services (DL)
MSc Management
MSc Responsible Tourism Management
MS Project Management
MSc Sports Event Management
MSc Construction Management
MSc Supply Chain and Logistics Management
LLM Master of Laws (DL)
LLB Law (Hons)
LLM International Business Law (DL)
Master of Business Administration
BSc (Hons) Civil Engineering
Bachelor (Honours)
BSc (Hons) Accounting and Finance
BSc (Hons) Computer Science
Bachelor of Science (Hons) Sports and Exercise
Bachelor of Arts (BA)
BA (Hons) Business Economics
BA (Hons) International Relations
BA (Hons) Business and Management
BA (Hons) Business Studies
BA (Hons) Filmmaking
BA (Hons) International Business
BA (Hons) Music Industry Management
BA (Hons) Sports Business Management
BA Architecture (Hons)
BSc (Hons) in Hospitality
BSc (Hons) Human Resource Management and Business
BEng Civil Engineering
Graduate Diploma (GDL) (distance learning)
International founding year
Leeds Beckett University Address:
Leeds LS1 3HE, UK
Leeds Beckett University Facebook:
Leeds Beckett University Twitter:

Leeds Beckett University Website:
Want to Read or Visit the Official Site Click Here.
Leeds Beckett University Admissions:
information will be update soon….
Source: leedsbeckett.ac.uk