LSI Portsmouth England UK
LSI Portsmouth England UK
About:
LSI/IH Portsmouth is a welcoming, large year-round English language school for aspiring adults aged 18 and over. As a result, we are proud to say that we have been recognized by the EL Gazette as the #1 Best English Language School in the UK!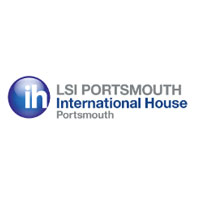 Degrees / Programs:
Let's take a look some of the degrees offered by the university.
OET Preparation Course
Preliminary Online Course
Address:
Lord Montgomery Way,1-13 Portsmouth , England , UK
Facebook:
Twitter:

Website:
Want to Read or Visit the Official Site Click Here.
Admissions:
information will be update soon….
Source: lsi-portsmouth.co.uk