Oxademy Business School England UK
Oxademy Business School England UK
About:
Oxademy High School is a professional and academic education provider located in the city of Oxford, United Kingdom.
This includes a program of self-discovery, critical thinking, leadership and entrepreneurship training, job acquisition coaching, ongoing mentorsjo[, internship opportunities…and of course, an accredited certificate or degree upon graduation.
Oxademy's innovative, cutting edge distance learning platform is based on a proprietary framework that provides a logical framework for online education. At the root of our programs is the "Human Cognitive System" and "Pedagogical Design", which allows us to focus on how students process information…so that we can better engage through both synchronous and asynchronous learning methods. We have developed our own e-learning (VLE) platform that adopts multiple technologies to create a seamless and productive learning experience. Most importantly, our VLE allows you to engage with students (online and offline), keep them motivated, and automatically understand the behavior of successful students. All this is done through a cloud-based solution that supports " All of this is delivered over the Internet through distance learning.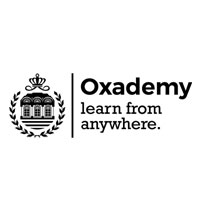 Oxademy Business School Degrees / Programs:
Let's take a look some of the degrees offered by the university.
Master of Business Administration – MBA
Masters in Management and Strategic Leadership
Master of Science in Organizational Leadership
Oxademy Business School Address:
Clarendon House, 52 Cornmarket St, Oxford OX1 3HJ, UK
Oxademy Business School Facebook:

Oxademy Business School Twitter

Oxademy Business School Website
Want to Read or Visit the Official Site Click Here.
Oxademy Business School Admissions
information will be update soon….