University Of Humanistic Studies Netherlands
University Of Humanistic Studies
University Of Humanistic Studies About
The University of Humanistic Studies, located in the heart of the medieval city center of Utrecht, is a small confessional university that is clearly inspired by the humanist tradition. Our research and education focuses on contemporary issues regarding the meaning of life and worldview, as well as on building a humane society.
Almost 550 students have been enrolled in university for Bachelor's, Master's or Pre-Master's programs. These programs are (so far) mostly offered in Dutch. Some courses are taught in English and are open to exchange students. The university also offers postgraduate doctoral programs.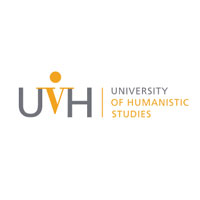 Humanistic studies is an interdisciplinary science based on different disciplines that are used together when necessary. These disciplines are philosophy, ethics, psychology, education, sociology, history, religious studies, as well as the philosophy of science and scientific methodology.
University Of Humanistic Studies Degrees / programs
Let's take a look some of the degrees offered by the university.
No program to display at this time
University Of Humanistic Studies Address
Kromme Nieuwegracht,29
3512 HD Utrecht , Utrecht , The Netherlands
Facebook

Twitter

Official Website
Want to learn more at the official website than click here.
University Of Humanistic Studies Admissions
Soon…