Queen's University of Belfast – Faculty of Medicine UK
Queen's University of Belfast – Faculty of Medicine UK
About:
Queen's University Belfast is among the top 200 universities in the world (QS World University Rankings 2019)
140 in the world for graduates (QS Gravate Employability Ratings 2020)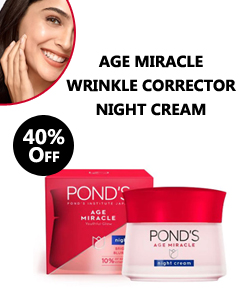 Founded in 1845 as King's College Belfast, one of the three King's Colleges in Ireland, it became an independent university in 1908 and is the ninth oldest university in the UK.
Students enjoy being educated by the world's leading scientists working at the forefront of their disciplines, and significant investment in student experience has resulted in high levels of student satisfaction and employment rates.
Building on its disciplinary excellence, the University has established four flagship global research institutes, that bring together leading scientists to address the biggest global challenges of our time in the following areas: global peace, security and justice; Cyber ​​security; Medical Sciences; and food safety.
The Faculty of Medicine, Health and Life Sciences at Queen's provides high-quality, cutting-edge education through a community-focused, world-class staff. We provide a research-based educational experience that enriches our students intellectually, socially and culturally.
We hope that students from all over the world will join us to both learn and contribute new ideas and approaches to help further our ambition to improve and advance life. Queen's is at the center of Belfast's culture, as well as its artistic and social scenes.
Through our education and research, we are committed to tackling some of the world's biggest problems, our educators conduct world-leading research through our schools and global research institutes in the health sciences and global food security. This has led to new ways of treating patients and increasing the level of protection in the food we eat.
Faculty schools
School of Biological Sciences
School of Medicine, Dentistry and Biomedical Sciences
School of Nursing and Midwifery
School of Pharmacy
Queen's University of Belfast Degrees / Programs
Let's take a look some of the degrees offered by the university.
Master in Bioinformatics and Computational Genomics
Master in Leadership in Sustainability
Master in Molecular Biology and Biotechnology
MSc in Parasitology and Pathogen Biology
Master in Animal Behavior and Welfare
Master in Advanced Food Safety
Master in Environmental Management and Conservation Biology
PhD Ecosystem Biology and Sustainability
PhD in Food Safety and Biotechnology
Master of Clinical Anatomy
MSc Advanced Professional and Clinical Practice
Master of Advanced Clinical Pharmaceutical Practice
Pharmacist PhD
MPH Global Health
Queen's University of Belfast Address:
Queen's University Belfast, 97 Lisburn Rd, Belfast, UK
Queen's University of Belfast Facebook:
Queen's University of Belfast Website:
Want to Read or Visit the Official Site Click Here.
Queen's University Admissions:
information will be update soon….
Source: qub.ac.uk