Royal College of Art London UK
Royal College of Art London UK
About:
The Royal College of Art is the world's leading art and design university, ranking first in the world for art & design in the QS World University subject rankings (2015-2023) for nine consecutive years. Our graduate programs enable you to tackle complex issues, push the boundaries of your practice, build your networks, and find your voice as a professional in a changing world.
RCA Students come to the college from all over the world and bring with them a wide range of knowledge, educational approaches and experiences – thanks to the interdisciplinary nature of our work and the growing range of courses, almost 25% of students come to college with a bachelor's degree in a subject other than art and design. Studying here means you will be part of a network of inspiring students in a city renowned for its creative culture and part of RCA's rich history since its formation in 1837. Both RCA, and London in general, are hubs of activity, full of places to socialize, explore and make new discoveries.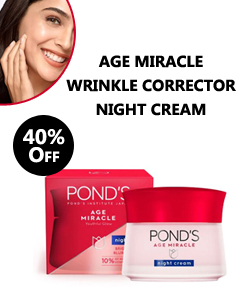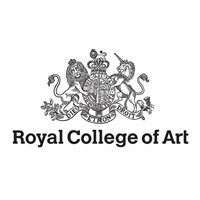 Our London campus is located in the heart of one of the most creative cities in the world: in the historic district of Kensington, in the center of forward thinking in White City and in the cultural district of Battersea.
Our facilities and technical equipment are among the finest in the world and support students in their exploration of the creative possibilities of both new and innovative and traditional craft skills.
Royal College of Art Mission
Committed to creating a new generation of artists, designers, researchers, creators and innovators, RCA's world-leading academic staff will guide and challenge you to push the boundaries of your practice. As the world's largest community of art and design graduate students, you will be part of a team of inspiring creative peers who open up new opportunities for interdisciplinary collaboration.
Royal College of Art Degrees / Programs
Let's take a look some of the degrees offered by the university.
RCA offers a Graduate Diploma Conversion Program as well as MA, MFA, MDes, MEd, MRes, MPhil and PhD degrees. & The wide range of disciplines offered is based on a strong foundation of practical research and integrates STEM subjects – science, technology, engineering and mathematics – providing a unique and transformative experience.
Graduate Programs
Graduate Diploma Art and Design (Communication)
Graduate Diploma in Art and Design (Product, Interior and Spatial Design)
Graduate Diploma Art and Design (Fine Arts)
Higher education Art and design (humanities)
Graduate Diploma in Art and Design (Fashion and Textile)
Master Programs
MA Environmental Architecture
MA Visual Communication (graphic design, illustration, experimental communication)
MA Information Experience Design
MA Service Design
MA Intelligent Mobility
MA History of Design (with Victoria and Albert)
MA Ceramics and Glass
MA Curation of Contemporary Art
MA Practice of Contemporary Art
MA digital direction
MA Jewelery and Metal
M.A. Sculpture
Master of Animation
Master of Architecture
Master in Interior Design
Master of Fashion
Master of Letters
Master of Photography
MA Design Products
Ma Painting
MA Print
Ma City Design
Ma Textile
Master of Research
MDes Design Futures
MEd Creative Education
MFA Arts & Humanities
MFA Communication
Royal College of Art Address
Kensington Gore, South Kensington, London, UK
Royal College of Art Facebook

Royal College of Art Twitter

Royal College of Art Website
Want to Read or Visit the Official Site Click Here.
Royal College of Art Admissions
information will be update soon….