Top Business Schools USA | MBA in USA | How to Apply
Top Business Schools USA | MBA in USA | How to Apply
The MBA program in the USA is considered the most prestigious and most demanded in the world. Students of the MBA program in the USA study the theoretical part and can immediately apply it in business and management. This type of learning provides learners with knowledge that can be used in a variety of industries and real business situations.
The MBA degree is a versatile program that covers a variety of fields and specializations, so it guarantees career success and is a must for most of the world's largest companies looking for competent managers.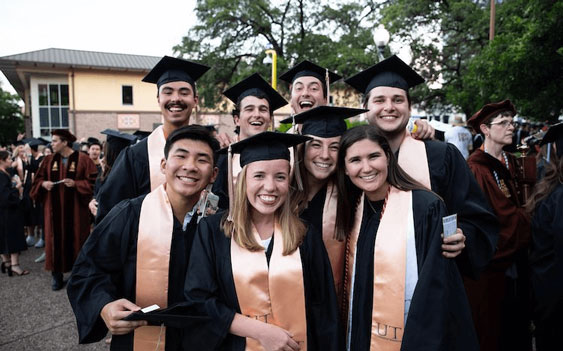 You can choose from a two-year MBA program with employment opportunities, as well as an online executive program, in any case, you can make a global career breakthrough.
Why Earn an MBA Degree?
You ask: "Why do I need an MBA in the USA"? In today's booming economy, the MBA is the highest professional degree in the world. The program combines advanced management skills with real world experience to prepare graduates to start or advance in management careers in any field they choose.
In many cases, an MBA degree is required for executive and senior management positions. There are companies that don't even consider applicants unless they have an MBA.
Advantages of the MBA program
The MBA program in the USA has significant advantages over other degrees, it provides:
Career advancement.
If you worked for a company and later earned an MBA in the US while working there, you can use that as a good career boost.
Development of your business activity.
The MBA program will help expand your professional opportunities. Applying the skills gained from an MBA in the US will give you the opportunity to shine in the highest positions.
Leadership in a new area.
With an MBA, you are likely to be a leader in any leadership position in a field that is still in its infancy.
Opening your own business.
You can become an entrepreneur and work for yourself abroad.
What documents are required for admission to an MBA in the USA
One of the first things prospective MBA applicants check is the entry requirements that applicants must adhere to when applying. The requirements for an mba in America are as follows:
Bachelor's degree from a US university or another international university.
At least 2-3 years of work experience in a position that relates to your chosen specialty.
Summary.
Personal statement.
Two professional letters of recommendation.
High level of English proficiency: TOEFL up to 600 points in paper form and up to 250 points in written form.
GMAT over 600.
Many universities accept applicants without work experience, but the best universities for studying for an MBA in the United States give preference to experienced students. The admission committee will take into account the internship, but usually such experience is considered additional.
Top US Universities Offering MBA Programs
This is not the whole list of US universities that can provide you with the opportunity to study on the MBA program with them:
Stanford.
Colombian.
Long Island.
Valparaiso.
Ryder.
Northwestern Missouri University.
Berkeley College.
Dallas.
Admission fee
An MBA in America, which can cost over $75,000, depends on the university you choose. If you choose the most prestigious business school or a top university, then count on a cost of at least $10,000.
In addition to the cost of education, you need to pay for the tests that you need to pass when applying for an MBA in America. The cost of the tests is as follows:
The TOEFL fee is approximately $170, but other fees may apply, including $35 for late registration and $20 for reclaiming a canceled score.
The cost of taking the GMAT exam is US$250 worldwide.
The leading MBA programs in the United States, which cost the most, are Harvard and Stanford, which receive up to 10,000 applications annually and can earn over $2.2 million from the program.
How to start studying for students?
Studying an MBA in the USA begins with the application process and collecting all the necessary documents. Some Universities set different deadlines for applicants to apply: someone accepts at the beginning of the year, someone divides the season into two stages of submitting all documents. Accurate information can only be viewed on official websites, where you can find out which specific documents need to be collected and within what period to be sent online. If you have the opportunity to have an online interview, be sure to take it, as it significantly increases the chances of admission and frees you from any motivational letters. It is also better to provide letters of recommendation from your supervisors, which can significantly increase the admission rate.
As with most application processes, your CV, references, letters (if you are not interviewed) and a completed application form are required. In addition to standard passport data, an essay on why you should be accepted, transcripts and GMAT scores may be included in the package of documents. The goal for the applicant is to present a strong application that will attract the attention of future teachers. The stronger each element of the application, the higher the chance of being accepted into an MBA program in the USA.