University Centre Grimsby UK
University Centre Grimsby UK
About:
Welcoming the world to learn and succeed
Grimsby University Center Grimsby and the Institute is owned by the Grimsby Group Institute, one of the UK's largest providers of further and higher education, based in the historic town of Grimsby, Lincolnshire.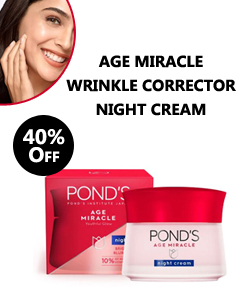 As well as being a very friendly and inexpensive place to live and study, you'll have a lot to see and do in the city of Grimsby. Within walking distance of the campus you will find our high quality residential buildings. Our excellent range of further and higher education courses are delivered in well-resourced learning environments.
We help you achieve your success and goals and deliver great – both in and out of the classroom.
Courses
We have a wide range of undergraduate and graduate programs for international students. It is important that we help you choose the course that is right for you so that we can provide you with a perfect and enjoyable study abroad experience. To be eligible for the Tier 4 Student Visa Of course, you apply for must be full-time and be a minimum level 3 on the national qualification framework.
How to apply?
If you are an international student wishing to apply for a course at the Grimsby Institute or University Center Grimsby you will need to follow a strict set of instructions, especially if you are a non-EU citizen and need a visa to study in the UK.
From the day you apply we will be in constant contact via email to let you know the progress of your application. Once your application has been accepted and you have received your official documents we will support you with advice throughout the Visa process.
On receiving your student visa you will then make your travel arrangements and keep us updated. If you have any questions or concerns at any time we are here to help anytime and in any way we can. This is the time when we can arrange accommodation in our hostels.
Responsibilities of the Grimsby Institute and the University Center of Grimsby as a licensed sponsor
We have a license to sponsor students, which imposes duties on us. In order to comply with these conditions, we must: – Keep a copy of your passport(s), visa(s) and/or biometric card(s) – Keep an up-to-date record of your UK contact information and address. This is controlled by the International Bureau and reported to the UKBA when necessary.
We will report to the UK Border Agency (UKBA) if:
You do not sign up for a time You are absent without permission for a certain period We are no longer your license sponsor Your circumstances will change if, for example, your course of study or changes becomes shorter or longer We have evidence that you are violating the terms of your Visa
Life in Grimsby
Grimsby is located on the east coast of the UK and has a population of around 160,000. Grimsby was founded on the fishing industry and in the old days was one of the largest fishing ports in the world. Today, Grimsby supports major food processing, chemical and oil refining companies using our extensive ports as an export gateway to Europe and the world. The surrounding area presents many opportunities for outdoor activities for tourists. The beautiful and tranquil Lincolnshire Wolds, curious coastlines and long sandy beaches offer plenty to explore by bike or on foot.
First-time visitors to the area are often surprised by the number of entertainment, sports and leisure facilities around Grimsby. If you are interested in sports, you will enjoy the facilities offered by the two state of the art entertainment centers where you can swim, ice skate, squash, badminton and a fitness suite, among many other activities you can all enjoy.
There's also an athletics stadium and up-to-date swimming complex not far from the institute. If you enjoy watching sports, Blundell Park is home to Grimsby Town Football Club and the area has a number of cricket clubs as well as access to all major sports.
The nearby seaside town of Cleethorpes also has a bowling alley center, a multiplex cinema and the hugely successful Pleasure Island theme park.
Both Grimsby and Cleethorpes offer great shopping experience with a range of big name retailers and boutiques. Good nightlife is also on offer with a wide selection of bars, clubs, restaurants and takeaways.
This school offers programs in:
English
Programs
Bachelor in Business Management Bachelor in Business Management with Marketing Bachelor in Film and Television Production Bachelor in Games Design and Development MBus Strategic Business Environment HND Mechanical Engineering International Foundation Year in Business
University Centre Grimsby Degrees / Programs
Let's take a look some of the degrees offered by the university.
BA in Games Design and Development
Bachelor of Business Management with Marketing
BA digital film and television production
Bachelor Business Office
MBUS strategic business environment
University Centre Grimsby Address:
The Grimsby Institute Nuns Corner, Grimsby, UK
University Centre Grimsby Facebook:
University Centre Grimsby Twitter:

University Centre Grimsby Website:
Want to Read or Visit the Official Site Click Here.
University Centre Grimsby Admissions:
information will be update soon….
Source: grimsby.ac.uk