Warwick Business School Coventry UK
Warwick Business School Coventry UK
About:
Warwick Business School is not just a world-class business school that underpins a world-class university; it is a center of curiosity that constantly challenges the status quo and champions business as a force for good.
From humble beginnings, WBS has grown into the University's largest chapter, with a global network of over 53,000 alumni in over 167 countries.
With a healthy balance between theory and practice, we truly transform people by developing them both professionally and personally. We are for people who care about everything around them, they want to learn, ask questions, argue and make a real impact.
Our students come to study with us from all over the world and are influenced by our institution's values ​​of curiosity, concern, openness and excellence. Our unique CORE values ​​provide a challenging and innovative learning culture that prepares our students for success in their future careers.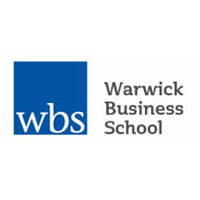 Warwick Business School Mission:
Our faculty produces transformational research that aims to lead discussions and create impacts. This research is at the heart of our training, helping to develop inquisitive and entrepreneurial minds that will make a positive contribution to your organization.
Based on the University campus, we offer a variety of courses spanning undergraduate, postgraduate, MBA and PhD levels, and at our London base located at The Shard, we offer a range of MBA and executive programs .
Warwick Business School Degrees / Programs
Let's take a look some of the degrees offered by the university.
Full-time MBA
Executive MBA (Warwick)
Executive MBA (London)
Master in International Central Banking and Financial Regulation
Distance Learning MBA (Warwick)
Distance Learning MBA (London)
Address:
University Of Warwick, Scarman Rd, Coventry, UK
Facebook:

Twitter:

Warwick Business School Website:
Want to Read or Visit the Official Site Click Here.
Warwick Business School Admissions:
information will be update soon….
Source: wbs.ac.uk