Westminster Kingsway College England UK
Westminster Kingsway College England UK
About:
Westminster Kingsway College is one of the largest providers of education in central London and boasts study centers throughout the capital that offer a wide range of courses, including English courses, Pathways to University courses and undergraduate courses.
Every year Westminster Kingsway College invites foreign students from all over the world . Our cosmopolitan college has over 60 nationalities speaking 54 different languages . You can study alongside students from all over the world and your experience with us will be greatly enriched by this diversity. The college offers a wide range of courses with the possibility of progression to the university. We have an excellent reputation in the hospitality industry and our notable alumni include Chef Jamie Oliver.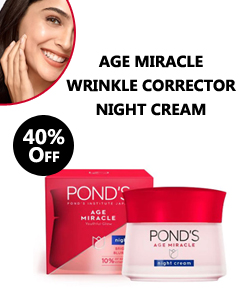 All courses offered by Westminster Kingsway College have been designed to help you get the most out of your educational experience. We offer a range of courses for international students who wish to develop professional skills or achieve academic qualifications.
Westminster Kingsway College is accredited by the British Council for the teaching of English and is a member of the English UK. The teaching of English at Queen's University of Westminster has also been recognized by the Center of Excellence of the EL Gazette, a newspaper for English and international education based on a recent inspection by the British Council.
Specialized courses at Westminster Kingsway College include:
International English courses
International Culinary Hospitality Diplomas
Professional Courses in the Creative Industries
Bachelor's Degree in Business and Culinary Arts
A trip to London, England and you can walk the same streets as the kings, queens, princes and princesses you studied in history class, read in the papers and watch on TV. From the London Eye to the National Gallery and the Tower of London, whether you prefer history or contemporary art, you'll find it here in this exciting city. You can stroll through our beautiful parks and gardens, visit world-class museums and galleries and take care of culture, fine arts and theatre. You will also be able to visit nearby places such as the Brighton Coast, Kent Gardens, Shakespeare's birthplace in Stratford-upon-Avon and the famous royal residence of Windsor Castle. Located in the heart of the city, Westminster Kingsway College is close to major transport hubs, allowing you to travel to our European neighbors.
The college will offer you:
First-class teaching from faculty and educators who have worked in your chosen industry and have developed their teaching skills to help you learn and get the most out of your chosen professional
Tutors and support staff to help you throughout your studies
Progress across a wide variety of universities, including Russell Group Universities
Excellent results for students enrolled in institutions and cost-effective courses that give you value for money
First-class facilities and resources at all of our College Centers with free internet access and memberships to our study centers. The study centers have been specifically designed for speakers of languages ​​other than English, allowing all international students to take full advantage of the opportunities.
Great location close to train and tube stations in Central London
An international team and student support group offering assistance and advice throughout your studies
Opportunity to take part in national competitions and events while you are a student at King's College Westminster
A safe and comfortable learning environment that will help you make the most of every opportunity to achieve your personal goals.
We can also offer a wide range of additional support for international students at Queen's University of Westminster to assist you with course advancement and financial advice. We also help international students find accommodation through specialized accommodation providers.
Westminster Kingsway College Degrees / Programs
Let's take a look some of the degrees offered by the university.
A Levels.
Access to H.E. Diploma.
Apprenticeships.
Art, Design & Photography.
Building Services.
Business and Accounting.
Computing and ICT
Westminster Kingsway College Address:
211 Grays Inn Rd, London WC1X 8RA, UK
College Facebook:
College Twitter:

College Website:
Want to Read or Visit the Official Site Click Here.
College Admissions:
information will be update soon….
Source: westking.ac.uk