Amsterdam University of Applied Sciences Netherland
Amsterdam University of Applied Sciences
Amsterdam University About
Amsterdam University of Applied Sciences (AUAS) is located in the Netherlands, in the city of Amsterdam. The city is a center of education and research in every imaginable field: culture and society, commerce, logistics, aviation, shipping, ICT, sports, healthcare, education and more. At AUAS, we take full advantage of this wealth of opportunities to provide the best possible education and cutting-edge research.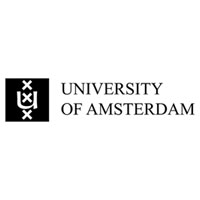 The business sector needs graduates with both intercultural and international (work/study) work experience.
Our research is always focused on solving real problems in the professional field, and we conduct research in close collaboration with both scientists and professionals working in the field. We have a joint executive board with the University of Amsterdam (UvA) and our close collaboration with the UvA is especially valuable for research purposes.
AUAS is organized into seven schools. We have a total of 43,000 students and offer a total of 80 undergraduate and graduate programs.
Amsterdam University Degrees / programs
Let's take a look some of the degrees offered by the university.
Master of Global Sustainable Business Management
Amsterdam University Address
Amsterdam University of Applied Sciences
Fraijlemaborg 133
1102 CV Amsterdam
Amsterdam University Facebook

Amsterdam University Twitter

Amsterdam University Website
Want to learn more at the official website than click here.
Amsterdam University Admissions
soon..