Cambridge Management and Leadership School England UK
Cambridge Management and Leadership School England UK
About:
Cambridge Management and Leadership School is Promoting knowledge, empowering managers and leaders.
Our undergraduate and postgraduate study program follows the latest professional standards, harmonized and recognized in the UK and the European Qualifications Framework.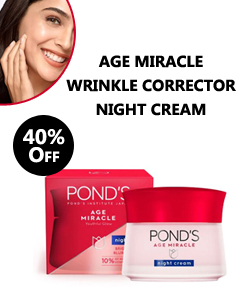 Our qualifications provide cost-effective and affordable routes to the world's leading university degree programs. You will either meet the entry requirements or get exceptions.
We work within rules and regulations to maintain the highest level of academic standard for the development of critical, analytical, visionary, creative and practical skills.
Learn flexibly and systematically, get quality and convenient support and guidance from tutors, and gain an internationally recognized qualification.
We are founded and based in the world-famous and historic city of Cambridge, England to offer students from all over the world a world-class strictly online course of study that is rigorous, innovative and interdisciplinary. We develop the critical, analytical, visionary, creative, personal, social and practical skills of our students through our learning approaches, strategies and high quality curriculum and prepare them to become competent.
To develop and improve the quality of teaching, learning, administration and management.
Attract a diverse cohort of students from all over the world to our qualifications
Cambridge Management and Leadership School is verified and fully accredited by the Accreditation Service for International Schools, Colleges and Universities (ASIC), which is an independent body providing accreditation services for independent colleges, colleges and institutions of higher education. ASIC accreditation helps students and their parents make more informed choices and will help the school, college, university, educational institution or distance learning provider demonstrate to the international student community that they are a high quality institution.
Cambridge Management and Leadership School is the winner of the International School of Management of the Year award, winner of the 2019-20 iStudy Awards 2020
Cambridge Management and Leadership School is accredited by the UK's leading awards
OTHM qualifications
EBMA,
ABMA Education.
Most of our courses do not have entry restrictions.
Our courses provide continuous professional development
Our courses will prepare you for a job or promotion.
Our courses provide Pathways to Universities such as BSc(Hons)/MBA.
Learn in a flexible environment on your own time.
Our policy is quality assured and reviewed by awarding bodies.
You will become part of the Cambridge Management and Leadership School, Cambridge, UK.
We offer our students valuable, competitive and cost-effective support from registration, enrollment to course completion, which also includes counseling and career guidance. For this reason, we have a 100% success rate and 95% of our graduates are employed within 6 months.
We support our students in providing evidence in their assessment tasks through real-life, work-related demonstrations, examples, case studies, and reflections. We recommend that you use what you have learned from the past, present and potential future and invest everything in your learning work, such as assignments. You will receive encouraging feedback from your rater, which will include improvements for you.
We offer membership to our corporate clients. We have recent clients in the healthcare and social care, waste management, finance and education industries where we have trained their employees in our business management, customer service, training, mentoring, assessment and quality assurance qualifications. If you are interested in becoming our corporate clients, we will offer you a 20% discount on our courses.
We help our graduates to enter the university after receiving the qualification. We provide you with a dedicated contact person who will assist you free of charge throughout the entire admission process.
Would you like to study an MBA after completing a Level 6 Diploma in Business Administration or an MBA Top Up (Thesis Level) with our Level 7 Diploma in Executive Management? We work closely with EBMA to help you get an internationally recognized MBA in the UK, where you will get direct admission to the university at a good discount on tuition fees.
Cambridge Management and Leadership School Degrees / Programs
Let's take a look some of the degrees offered by the university.
Level 7 Diploma in Accounting and Finance
Graduate Diploma Level 7 in Health and Welfare Management
Level 6 Diploma in Business Administration
Cambridge Management and Leadership School Address:
Sheraton House, Castle Park, Cambridge, UK
Cambridge Management and Leadership School Facebook:
Cambridge Management and Leadership School Twitter:

Website:
Want to Read or Visit the Official Site Click Here.
Admissions:
information will be update soon….
Source: cmls-global.com