dBs Music UK – Institute of Sound And Digital Technologies
dBs Music UK – Institute of Sound And Digital Technologies
About:
We have decided to make dBS Music UK head and shoulders above all other music production training providers… like some we have the very best kit, like others we employ the very best teachers… but what sets us apart is our attitude. .. attitude to go the extra mile. This means you'll get more hands-on time than any other training center, this means our staff really care, this means you'll get treated like an industry professional from day one… everything, this means you'll have most amazing experience. DBS' attitude can be hard to explain… but we guarantee you'll love it.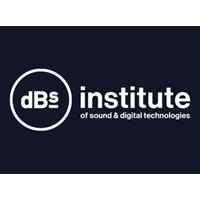 dBs Music UK Degrees / Programs
Let's take a look some of the degrees offered by the university.
BA (Hons) Music Production & Sound Engineering
BA (Hons) Electronic Music Production
FdA Sound & Music Technology
BA (Hons) Top Up Year
MA Innovation in Sound
MA Music Production & Sound Engineering
MA Electronic Music Production
BSc (Hons) Live Sound
BA (Hons) Music & Sound for Film & TV
NEW – BA (Hons) Sound Design
NEW – BA (Hons) Game Art
NEW – BA (Hons) Game Development: Programming
dBs Music Address:
17 St Thomas St, Redcliffe, Bristol BS1 6JS, UK
dBs Music Facebook:
dBs Music Website:
Want to Read or Visit the Official Site Click Here.
dBs Music Admissions:
information will be update soon….
Source: dbsinstitute.ac.uk