LBIC London Brunel International College England UK
LBIC London Brunel International College England UK
About:
LBIC London Brunel International College are committed to helping you earn a prestigious degree from London International College. Brunel on campus that offers a safe, friendly and positive environment.
Explore a wide range of employment opportunities while improving your career prospects at Brunel International College London and take the next step to design your future.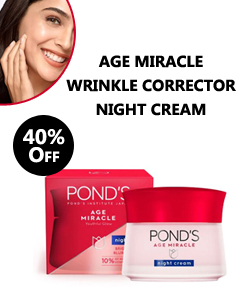 London Brunel International College (LBIC) is your Pathway to Brunel University London. LBIC is part of the worldwide Navitas Group, a globally recognized education provider with knowledge and staff resources at over 120 colleges and campuses worldwide.
LBIC is proud of its many Brunel alumni who have gone on to successful careers in some of the world's leading companies. We now look forward to providing you with a high quality education that will help you achieve your career and personal goals.
LBIC will provide you with the tools you need to succeed in your studies. Our high-quality service will allow you to reach your full potential, and our dedicated academic and student support staff will be with you every step of the way.
LBIC students are Brunel's students from day one. This means you will have full access to all the opportunities this excellent university has to offer:
24/7 library
Center for Professional Development
Computer Labs
Sports clubs and societies
Restaurants and cafes on campus
Night club
Arts Center
As an LBIC student, you will enjoy smaller classes and private lessons. This will enable you to successfully bridge the gap between your previous studies and Brunel by providing you with the skills, knowledge and experience that will enable you to excel in your university studies and ultimately earn an internationally recognized bachelor's or master's degree from Brunel University.
The LBIC courses and modules are developed in partnership with the faculty of the University. This means that from day one you will be gaining knowledge and skills that will give you a clear edge when you graduate from LBIC and transfer to Brunel University London.
LBIC boasts students from around the world who study and socialize together, and the experience and future connections this provides cannot be underestimated. LBIC actively ensures diversity among its students, which means you will always find someone to make you feel at home with while making sure you are familiar with a truly international and truly British university experience.
LBIC London Brunel International College Degrees / Programs
Let's take a look some of the degrees offered by the university.
Undergraduate Pathway in Business and Management
Undergraduate Pathway in Economics and Finance
Undergraduate Pathway in Design
Undergraduate Pathway in Mechanical Engineering
Undergraduate Pathway in Business Computers/Computer Science
LBIC London Brunel International College Address:
Brunel University, Russell Building, Kingston Lane, Uxbridge Greater London, UK
LBICFacebook:
LBIC Twitter:

LBIC Website:
Want to Read or Visit the Official Site Click Here.
LBIC Admissions:
information will be update soon….
Source: pathway.brunel.ac.uk