Pros and Cons of Distance Learning
Pros and Cons of Distance Learning
Distance business education is an example of great success. American specialized universities like the University of Phoenix have hundreds of thousands of graduate students in business courses. In India, the bill is probably already in the millions. Perhaps the most prestigious universities are still on the way to implementing distance programs.
For example, Carnegie Mellon University or Thunderbird School of Global Management in America, Warwick Business School or Instituto de Empresa Business School in Europe have already introduced this system. However, entrants to distance business courses may encounter considerable snobbery. Residential students often decry that the only way to get a degree is to immerse yourself in the world of science and interrupt your career to think.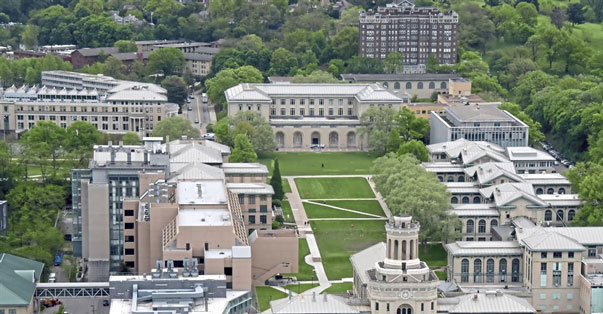 Perhaps in an ideal world, yes. But most will not be happy with such an expensive sabbatical. Distance education programs have two clear directions. Both of them deserve attention. The first one can be called "democratic". These programs are open to everyone, regardless of location, previous work experience or ability to pay, as they are often cheap. It is easy to scoff at business students at prestigious institutions, but it goes without saying that business education is reserved for the elite. Of course, Harvard business graduates will always be in demand in such giants as the international consulting company McKinsey or the financial and banking group Barclays.. However, business education is essentially a path of self-improvement, something that everyone should aspire to.
However, such programs can be considered as a specific area of ​​distance education, which will not be the topic of discussion in this article. Here we will focus on the consideration of the second type of programs, which, to some extent, are less democratic. They provide more stringent admission criteria and are offered by traditional universities. Students must already have a bachelor's or master's degree with a high GPA, as well as significant work experience. The diploma that they will receive at the end will be equivalent to a hospital diploma. Applicants can opt for this program, because they either live in places where there are no highly qualified schools and this is the only opportunity to get a decent diploma, or they prefer to work at the most convenient time for them.
Unlike full-time students, applicants to such programs are less likely to change careers, preferring to grow up in their own companies. In fact, most students are sponsored by their employers, which is exactly what they mean. And this is where we see the most important advantage. Students of distance programs, instead of academic isolation within the walls of universities, the very next morning can apply what they have learned in their work. This makes learning more practical.
Distance education is not for everyone. It is very difficult to focus on work, family and school. Applicants need considerable self-discipline. When choosing a school, you should consider more than its reputation. Is the school of interest to you? Is the technology effective? Is the service worth the money paid for it? We hope that this article will help answer these questions in some way.
How Distance Business Education Works
In Spain, the Internet Business School has been providing a distance learning program, the International Master of Business Administration, for ten years. Its target audience is managers with seven years of work experience, three of which must pass in a managerial position. The course lasts 13 months and the students are scattered all over the world. Program Manager Mr.Gamaliel Martinez describes the benefit:
The business course is almost entirely based on the study of case studies, through which applicants solve real complex situations in which operating companies find themselves. This is similar to most hospital programs, where discussions take place within the walls of the classrooms. The difference between distance business learning is that discussions take place online and last three to four days. The day before, students prepare both independently and in predetermined groups. The teacher begins to ask questions and the applicants, thus, begin to discuss the specific situation.
We try to avoid real-time interaction. Students from 20 countries participate in the program, so the class scheduled for 19:00 means a different time frame for everyone. We are trying to make the best use of non-coincidence in time. Therefore, situations are discussed in the Internet forum. Applicants are connected to the discussion at a convenient time for them. For some, early morning before work is suitable, others prefer evening or late night. As a rule, they are involved two to three hours a day.
We have been teaching this program for ten years and are not in the mood to change the core technology. We had experience with multimedia materials and video conferencing. But we strive not to complicate the technology. This is important if you want to have a diverse audience. We have students from countries such as Nigeria and Turkmenistan, where there is no everyday fast access to the Internet. And they are a real find for the group.
We know that online discussion of specific situations is much more meaningful than the face-to-face communication offered by inpatient programs. Applicants have the opportunity to think about the problem and find out how things are in their company. Surprisingly, the network of communication is also deeper than in traditional curriculums. And all because the interaction is direct – students participate in the discussion outside of work hours, when they are relaxed. Therefore, they touch on quite personal topics, which creates a close contact.
It's probably true that you need more self-motivation when teaching remotely. But our methodology, where students work in closed groups and teachers are always asking questions, makes the program addictive. When my students walk past the computer, they immediately sit down at it. They can't help but look at what's new on the forum and make their contribution to solving the problem. And they need to participate every day otherwise they will lose the course of the discussion.
Teachers evaluate their students in three ways: sometimes through an online exam or through direct dialogue; sometimes evaluating the team; or by grading students for their participation in online discussions. The instructors rate each forum post from one to three points, depending on whether the student simply read the situation and understood it, or whether they started an entirely new direction in the discussion. Applicants who really strive to get the highest score send a lot of messages and sometimes we have to limit them. They must learn to give others the opportunity to contribute.