University of Lincoln England UK
University of Lincoln England UK
About:
The University of Lincoln is home to a growing community of students from all over the world, and we are delighted that you have chosen to join us.
Since Her Majesty the Queen opened the first University of Lincoln building on the Brayford Pool campus, we have welcomed over 90,000 students from 135 countries. Today, we are ranked among the top 150 universities in the world by the Times Higher Education (THE) Young University Rankings 2020, and were also named Modern University.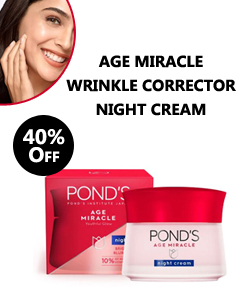 At the University of Lincoln, we put students at the center of everything we do. We have a reputation for being an innovative educational institution and have received an overall five-star rating in the QS Stars in 2020, and in the national Teaching Excellence Framework (TEF) 2017 we were awarded gold – the highest possible standard.
Lincoln is a fantastic place to live, study and work and was named one of the top 20 cities in the UK in 2017 by The Telegraph. In 2016, Lincoln was also named the friendliest place in the UK by Project Eden's Big Lunch and those who live here. More recently, Lincoln was named one of the most affordable student cities in the UK, according to The Times Good University Guide 2020.
You may not think you know Lincolnshire, but our residents have helped shape history beyond. For example, the famous physicist and mathematician Sir Isaac Newton was born in the Lincolnshire village of Woolsthorpe-by-Colsterworth in 1642. Lincolnshire was also the birthplace of the first female British Prime Minister, Margaret Thatcher, and the birthplace of the poet Alfred Tennyson.
With over 2,000 years of history, the city of Lincoln has been used as a filming location for a number of period television series and films, including Downton Abbey, The Da Vinci Code and The King.
Employers are increasingly looking for people who can make a difference in today's global workplace. As a student at the University of Lincoln, we are committed to preparing you for your future career by providing you with a range of opportunities to interact with industry and develop the skills you need for a career. The university prides itself on developing innovative partnerships with a range of organizations, providing students with enhanced opportunities for work experience, networking and access to the latest industry trends.
One of the best ways to show an employer that you're a good fit for the position is with a resume that includes real work experience along with academic accomplishments. At the University of Lincoln, we offer a range of opportunities to help you develop the skills and qualities that employers are increasingly looking for. For example, a number of our undergraduate and graduate study programs offer the opportunity to apply for an internship or project. There may also be opportunities to listen to guest lecturers and take part in excursions to help you expand your knowledge. To learn more, visit the program pages on our website.
Our courses are internationally recognized with Lincoln Agriculture ranked in the top 250 globally in the QS World University Rankings 2020 and Computer Science and Education ranked in the top 250 globally in the Times Higher Education (THE) World University Rankings 2021.
We want students to participate in initiatives like our student-run investment fund and take advantage of our connections with companies like Siemens and Reuters. Bloomberg terminals are installed on campus, allowing students and staff of business schools to track and analyze financial market data in real time, as well as laboratories, lecture halls and seminar rooms.
Our Students' Union (SU) will help make your stay in Lincoln truly unforgettable.
Run by student leaders, SU offers a range of opportunities and support to members of our student community while representing your academic interests.
Joining a club or society can be a great way to make new friends and create bonds that can last a lifetime. SU traditionally offers over 100 different sports clubs and societies that anyone can join.
Along with fascinating history and countryside, Lincolnshire is famous for regional specialties such as Lincolnshire sausage. There is plenty to see and do here, with countryside walks in the Lincolnshire Wolds and trips to the British coastline at Cleethorpes and Skegness nearby.
University of Lincoln Degrees / Programs
Let's take a look some of the degrees offered by the university.
MA Design
M.A. Film Production
MA Fine Art
MA Interior Architecture and Design
MA Gender Studies
MA in Health and Social Care Studies
MA Cultural Preservation
MA Creative Writing
MA Theater
History of M.A.
Master's Studies in Media and Culture
Master in Journalism
Master in Journalism (War and International Human Rights)
Master in Journalism (Art)
Master in Journalism (Science and Environment)
Master of Journalism (Sports)
Master of Criminology and Criminal Justice
Master in Politics
Master of Medieval Studies
Master in Culture and Heritage Management
International Relations MA
MA education
MSc International Hospitality Management
Accounting and finance
Master of Science in Health and Social Care
Master in Research Psychology
Master in Logistics and Global Operations
Master in Marketing
Master in International Business
Master in International Business
Master in International Investment Banking
Master in International Sports Business Management
Master in International Tourism Management
Master in Management with Human Resources
Master in Developmental Psychology
Master of Social Work
Master of Sports Science
Master in Building Science and Management
Master in Management
Master in Fashion Management
Master in Finance
MSc Management
MSc Management with Project Management
MSc Human Resources Management
MS Project Management
MSc Event Management
MRes Performing Arts (drama, dance, music)
Master of Architecture – MArch
BA (Hons) Business Management
Master in Sports Therapy
BSc (Hons) in Bioveterinary Science
BSc (Hons) Obstetrics
BSc (Hons) Nursing (Registered Nurse – Adult)
BSc (Hons) Nursing (Registered Nurse – Child)
LLB Law (Hons)
LLB (Hons) Law and Criminology
LLB (Hons) Business Law
LLM International Corporate and Commercial Law
International Law LLM
PhD in Accounting
Doctor of Advanced Technologies and Applications
candidate of agricultural sciences and technologies
PhD Animal Behavior and Welfare
Doctor of Applied Mathematics
Master of Business Administration
University of Lincoln Address:
Brayford Way, Brayford, Pool, Lincoln LN6 7TS, UK
University of Lincoln Facebook:
University of Lincoln Twitter:

University of Lincoln Website:
Want to Read or Visit the Official Site Click Here.
University of Lincoln Admissions:
information will be update soon….
Source: lincoln.ac.uk