Types of Schools & Education in USA
Types of Schools & Education in USA
Education in the USA is one of the most prestigious in the world, people from all over the world strive to enter American universities and colleges. Studying in the US can often be expensive, but it can also open up many opportunities for future careers and personal development.
The education system in the United States consists of three levels: elementary, secondary and higher education.
For foreigners wishing to enter an American university, they must pass English language proficiency tests such as TOEFL or IELTS, and will usually be required to provide SAT or ACT exam results. It is also necessary to provide documents confirming education and grades.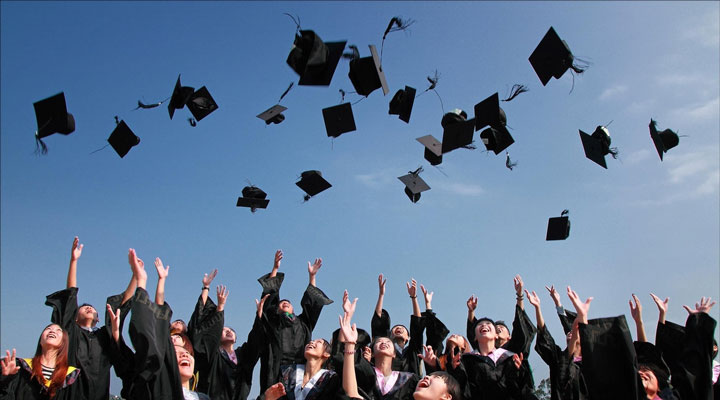 There are a large number of different universities and colleges in the United States, and a full range of programs are available to those wishing to enroll. Depending on the chosen one, students can receive a bachelor's, master's or doctoral degree.
The main feature of studying in the USA is the emphasis on research and practical experience. Many universities and colleges offer their students the opportunity to participate in research and internships to gain hands-on experience in their field.
The cost of studying in the US can be high, but for those who cannot pay the full cost, financial aid is available in the form of scholarships, grants, and loans. Also, many universities and colleges offer on-campus jobs to help students earn extra money and gain valuable work experience.
In the USA, there are many forms of education for students of different age groups and levels of education. Let's consider some of them.
Regular schools are for children aged 5 to 18 and are divided into two main categories: primary and secondary. In elementary grades, studies continue from grades 1 to 5 , and in secondary grades, from grades 6 to 8 or 9 . Further, students move to the senior from 9th or 10th to 12th grades .
Colleges and universities in the United States provide education at the highest level. Colleges usually offer two-year programs, while universities provide four-year programs. Also in the US, there are specialized colleges that offer education in certain areas, such as art, music, etc.
Early childhood education in the USA
Preschool education is an important stage in a child's development that precedes primary education. Children start attending preschool at the age of 3 to 5 years . The early childhood education system in the United States provides for various forms of education such as kindergartens, day care centers and homeschooling. Each form has its own characteristics, but they are all aimed at providing the child with a comprehensive development and preparation for primary school. In US preschools, children learn the basics of reading, writing, math, science, and social skills. Music, art and physical education are also included in the preschool curriculum.
Schools in America
In the United States, there are many types of them, each of which has its own characteristics and is designed for a specific category of students. Let's consider some of them.
Ordinary schools – in which children of a common age and level of knowledge study. They offer a general education program that includes subjects such as math, English, history and science.
Magnet Schools – Specializing in a specific area of ​​study such as art, sports, math or science. Magnet schools often have special methods and equipment.
Primary School
Elementary school is the first stage of the educational system, starting with Kindergarten and continuing through the fifth or sixth grade, depending on the state.
The purpose of elementary school is to prepare students for serious learning. In it, students receive basic knowledge in subjects such as reading, mathematics, English, science and social sciences. In addition, they study the basics of art and music, as well as engage in physical education and sports.
Primary school not only provides students with basic knowledge, but also helps them become independent and responsible people. Students learn to work in groups, solve problems and make decisions. This helps them prepare for the future life and education.
High school
Middle School – designed for students in grades 6-8 , although in some states it may include grade 9 .
In it, students continue to study basic subjects such as mathematics, English, science and social sciences. They can also choose from offered subjects such as music, art, physical education and languages. Secondary school is also the time when students begin to prepare for tests that will be of great importance in their further education.
High school not only helps students gain knowledge, but also helps them develop as individuals. Students learn to become independent and responsible, make decisions and find their place in society.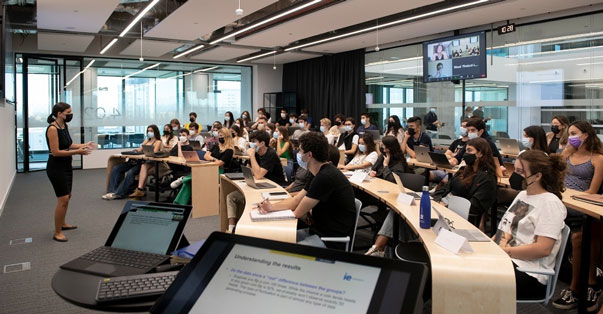 High school
High school is the last stage of compulsory education and usually lasts from 9th to 12th grade.
One of its main features is the deepening into the subjects chosen by the students. Depending on the state, students can choose from a wide range of subjects such as foreign languages, science, art, technology, and more. Students can also choose the level of difficulty of the subjects they study, allowing them to prepare for college or careers according to their interests and abilities.
For students who want to further their education, the high school provides the opportunity to choose Advanced Placement (AP) courses , which help earn college credits during their high school years. Students can also choose Dual Enrollment courses, which allow them to earn college credits while studying at the same time.
13th grade and preparation for admission
Advanced Placement (AP) is a program designed for high school students who want to gain additional knowledge in a variety of subjects and prepare for college.
Students can choose from over 30 subjects including history, math, science, foreign languages ​​and more. AP courses are much more challenging than regular high school courses and are college preparation.
AP courses typically last one year and culminate in an exam at the end of the academic year. Students who score high enough on the exam can receive college loans, allowing them to start studying at a more advanced level.
Getting into a school in the US can be quite a daunting process, especially for international students. There are different types of schools in the US, including public, private, and international, each with its own characteristics and requirements.
Public schools in the United States are free for all children living in the state, regardless of nationality and immigration status. To enroll in a public school, you must contact your local education office, which will identify the area in which you live and provide information about the nearest school. For admission, you must provide documents confirming the place of residence and age of the student.
Private schools have their own entry requirements and can assess students' knowledge and skills through tests and interviews. They also provide a more individual approach to learning, but their cost can be much higher.
How performance is assessed
Typically, grades are based on criteria such as assignment completion, class participation, exams, and tests. One of the most common grading methods is the letter grade system. It consists of letters from A to F, where A means excellent and F means poor. Each letter of the grade corresponds to a numeric value, for example, A = 90-100, B = 80-89 , and so on.
Public and private schools in the USA
In the US, there are two types: public and private. The public ones are government-funded and provide free education to students, while the private ones operate on a commercial basis and require payment.
Government officials are required to follow the standards and criteria set by the government curriculum. In addition, public schools may receive government funding for equipment, textbooks, and other materials.
Individuals have the freedom to choose a curriculum and approaches to learning, which allows them to create individual and tailored programs for a particular student.
The choice between public and private depends on the individual needs and capabilities of each family. Public schools may be more accessible to families on a budget, while private schools may offer more personalized experiences and a wider range of programs.
Undergraduate
An undergraduate degree is a bachelor's degree that represents the first level of higher education . An undergraduate degree is available after graduation from school or college and takes 3 to 5 years to complete .
Undergraduate studies include the study of a range of subjects, including languages, mathematics, science, art and social sciences. Depending on the chosen specialty, students can study such disciplines as economics, politics, psychology, marketing, music, and much more.
After graduating from the bachelor's degree, students can continue their studies by obtaining a master's or doctoral degree. However, some may decide to start working after receiving a bachelor's degree.
Bachelor's degree is one of the most common levels of education. Many universities and colleges offer various programs. In addition, online undergraduate courses are also practiced, which provide those who wish to receive higher education in an online format.
Student Curriculum
The curriculum in America consists of a series of courses required for a specific degree. Each degree has a curriculum that is determined by the university or college.
The curriculum specifies general courses such as mathematics, English and science, as well as special courses related to the student's chosen specialty.
The curriculum may also include courses that the student can choose based on their interests and goals, and they also have the option to choose courses outside their major in order to receive a more in-depth education.
The curriculum may also include compulsory practice, depending on the requirements of the university or college. These opportunities give students the chance to gain work experience and put their knowledge into practice.
Some universities and colleges also offer flexible curricula that allow students to choose their own courses and pace of study. These programs provide students with greater freedom in managing their time.
In general, a student's curriculum in America is personal, based on the specialty, goals, and interests of the student. Students can seek the help of their advisor or consultant to create the most comfortable and personalized study plan to achieve their goals.
Cost of education
Education in the USA is considered one of the most expensive in the world. The cost varies depending on the type of institution, its rating, location and the chosen program.
The average cost of studying at a public university for US residents is $10,000-20,000 per year. However, for foreigners, the cost can be much higher at $30,000-50,000 per year.
For private universities, the cost can reach $50,000-70,000 per year. In addition, some prestigious universities have impressive tuition fees. However, universities offer financial support in the form of scholarships, grants, and loans. But some training programs may be below the cost of education or be free.
In addition, online courses and online universities are becoming more popular , which can be more affordable and do not require additional costs for accommodation and transportation.
Work while studying
Working while studying is a common practice in the US, as it helps pay for your study expenses and gain work experience.
Students do not need to obtain a work permit to work on campus. Students can work in libraries, canteens, office buildings and other places on campus.
To work off campus, students must obtain a work permit, which is limited to 20 hours per week during the academic term and full-time during the holidays. Students can work in a variety of roles including sales, customer service, administrative work, and others.
However, it must be understood that work during study can be too stressful and may have a negative impact on the student's studies and health. Therefore, it is important to balance time between work and study.
Master's degree and how to get it
Master's degree is one of the most demanded types of education for students from all over the world. There are many different master's programs in the United States, which fall into two categories: academic and professional programs.
HOW TO APPLY TO A MASTER'S STUDIES IN THE USA: COST, DOCUMENTS AND TRAINING PROCESS
About the types of master's programsAcademic master's programs in the USA are designed for students who want to gain in-depth knowledge in their field and prepare for further scientific careers. Professional Master's programs are designed for students who want to gain practical skills in their field and apply them at work.
About applying for a master's degree in America
To enroll in a master's program in the United States, you must have a bachelor's degree or an equivalent degree, as well as pass TOEFL or IELTS tests to prove knowledge of English. In addition, depending on the Master's program, additional tests or work experience requirements may be required.
The professional master's program is designed to train specialists in a particular field. This can be a master's degree in business, law, medicine, journalism, etc. Programs of this type can last from one to three years.
The MSc is designed for those who want to pursue a scientific career and engage in research in a particular field. This master's degree includes extensive scientific work and scientific publications, making it more challenging than a professional master's degree.
The cost of a master's degree in the United States can vary greatly depending on the chosen program, university and place of residence. The cost of studying for a master's degree is on average from $20,000 to $50,000 per year. It is also necessary to take into account the cost of accommodation, meals and other necessary expenses.
PhD and how to get it
Postgraduate study is a continuation of higher education, designed to obtain a PhD degree. Graduate programs in the United States differ from other countries in the high degree of specialization, practical approach and attention to scientific work. There are two types of graduate school in the US: scientific and professional. Scientific postgraduate study involves an in-depth study of scientific disciplines, independent research and dissertation defense. Professional graduate school is usually oriented towards a particular profession, such as a career in business or law.
Admission to graduate school in the US requires a bachelor's degree, an academic reputation, and passing exams such as the GRE and TOEFL. Also a prerequisite is the presence of letters of recommendation from teachers, the publication of scientific papers and experience in the scientific field.
The cost of graduate studies in the United States depends on the university, program and location. However, as a rule, universities provide scholarships and grants for graduate students that help cover tuition and living expenses.
Doctorate and how to get it
Doctorate is the highest degree of education that can be obtained at American universities. This is an advanced post-graduate degree and can take 4 to 6 years to complete .
The requirement for admission to doctoral studies is the presence of a master's degree in the relevant field of knowledge. You will also need to provide a cover letter, references from professors, and test scores such as the GRE or GMAT.
The doctoral program includes scientific research, writing a dissertation and defending the work before the commission. In the first two years, students complete a curriculum that includes theoretical and applied disciplines. In the following years, students work in scientific laboratories, participate in scientific conferences and write a dissertation.