BA English (Short Stories) Complete Notes
BA English SHORT STORIES Notes

The Killers is written by Ernest Hemingway for more details and questions you can click the visit button below
Rappaccini's Daughter is written by Nathaniel Hawthorne for more details and questions you can click on the visit button below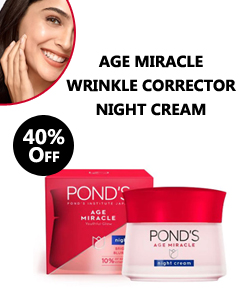 The New Constitution is written by Saadat Hasan Manto for more details and questions you can click the visit button below
Breakfast is written by John Steinbeck for more details and questions you can click the visit button below
Take Pity is written by Bernard Malamud for more details and questions you can click the visit button below
The Happy Prince is written by Oscar Wilde for more details and questions you can click the visit button below
Araby is written by James Joyce for more details and questions you can click on the visit button below
The Tell Tale Heart is written by Edger Allen Poe for more details and questions you can click the visit button below
The Necklace is written by Guy de Maupassant for more details and questions you can click the visit button below
The Dutchess and the Jeweler is written by Virginia Woolf for more details and questions you can click the visit button below
A Conversation With My Father is Written By Grace Paley for more details and questions you can click the visit button below
The Fly is written by Katherine Mansfield for more details and questions you can click the visit button below
BA English Questions with Answers
BA English Notes, BA English Complete Notes, BA English Guess Papers, BA English Past Papers, BA English Punjab University, BA English Course, BA English Text Books, BA English Syllabus, BA English Guide, BA English Short Stories Notes, BA English Short Stories, BA Notes, BA Subjects List, BA English Notes Modern Essays, BA Notes English, BA English Essay Notes, BA English Syllabus, BA English Book, Adamjee Notes, BA English Notes Poems
PROS AND CONS OF DISTANCE EDUCATION
Currently, in all the media, we only hear and read about the increase in the incidence of a new, not yet fully understood and therefore very frightening coronavirus. The infection has very serious complications and is fatal, especially for the elderly and those with chronic diseases. For children and adolescents, this virus is not so terrible. But since the infection is transmitted by contact, and we all live in families where children are in contact with parents and the older generation, the problem of the spread of infection in schools, universities and colleges comes to the fore. The disease in this category of people can have mild forms, the symptoms do not appear immediately, and children can simply be carriers of the infection, because. they are more active than adults and pay less attention to procedures,
Communication with friends and relatives living abroad allows us to conclude that Western countries are actively using distance learning and work. Both students and the youngest students study remotely. In our country, there is still no indication of the transfer of students to distance learning, so let's try to figure out what advantages and disadvantages the distance form of education has for various categories of students.